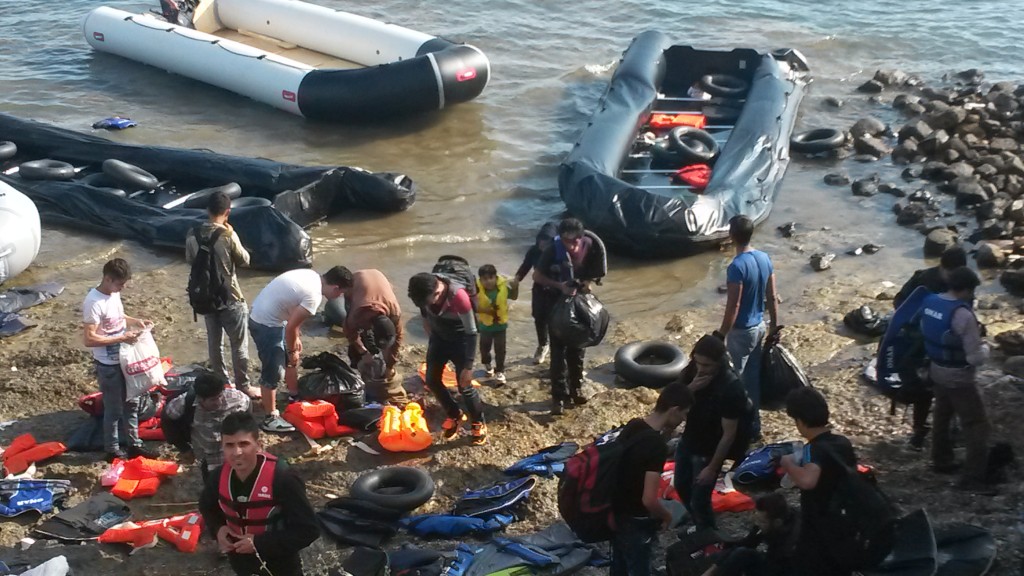 Athens, March 23, 2016/Independent Balkan News Agency
By Spiros Sideris
The United Nations High Commission for Refugees announced that it blocks part of the activities it had developed in the Greek islands, because of its opposition to the conversion of certain hotspot in closed detention centers.
UNHCR has so far supported the Principles in the so-called hotspots in the Greek islands, where reception, assistance and registration of refugees and immigrants took place.
Following the EU – Turkey's Agreement, "these areas are now converted into detention centers. Accordingly, and in line with our policy against mandatory detention, we suspend some of our actions on all closed centers in the islands, including transportation services to and from these places",  UNHCR announced.
"However, UNHCR will maintain its presence in a supervisory role in matters of protection to ensure respect for human rights standards and the rights of refugees, as well as by providing information about the rights and procedures for access to assylum", it adds.
UNHCR expresses its concern "about the fact that the EU-Turkey Agreement is applied before the required guarantees for entry in Greece come into force".
"At the moment", he said, "Greece does not have sufficient capacity on the islands to assess asylum claims, nor has appropriate conditions for housing people with dignity and safety until their request is processed".
"UNHCR is not participating in the EU-Turkey Agreement, and will not interfere in returns or detension. We will continue to support the Greek authorities to create adequate reception capacity", the announcement goes on.
The members of UNHCR staff will still be on the coast and the port to provide assistance, and to provide information on asylum in Greece to newcomers, as well as family reunification and access to services.