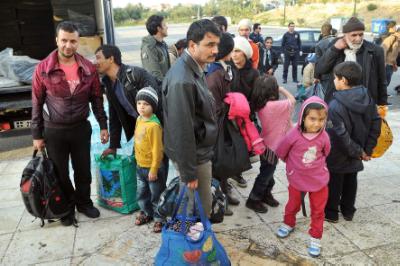 Review Hari Stefanatos
The UN High Commission for Refugees in Cyprus has asked for the problem that was raised by Amnesty International regarding immigrants, in a report that was published on Tuesday, to be resiled promptly.
"The administrative detention of asylum-seekers as presented in the new Amnesty International report on Cyprus, published yesterday, has been of concern to UNHCR and requires immediate resolution", is stated in a press release by UNHCR.
It continues saying that "UNHCR`s position is that seeking asylum is not an unlawful act and, as such, the detention of asylum-seekers on account of their unauthorised entry or presence in the country of asylum should in principle be avoided and used only in exceptional circumstances", adding that "detention may only be resorted to where it has been determined on a case-by-case basis that it is necessary, reasonable and proportionate to the legitimate objective, and alternatives to detention need to be considered first in each case".
On Tuesday, Cyprus' Minister of the Interior, Socrates Hasikos, had rejected as unfounded the allegations Amnesty International has made concerning the issue of "Cypriot immigration authorities routinely detain hundreds of migrants and asylum-seekers in prison-like conditions for extended periods while awaiting deportation".
(Source CNA)