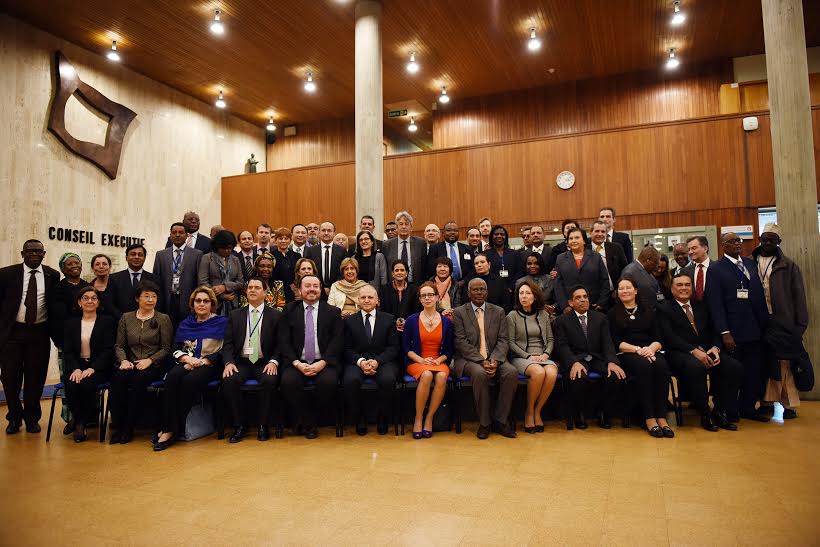 Pristina, 21 October  2015/ Independent Balkan News Agency
By Elton Tota
UNESCO's Executive Board has approved today with 27 votes in favor, 14 against and 14 abstains the proposal for Kosovo's accession to UNESCO. The Executive Board consists of 58 member countries, 32 of which have recognized Kosovo.
After the voting, Kosovo's Foreign Minister, Hashim Thaci said that the result of today's voting is a result of the joint efforts of the state of Kosovo, partner countries and its citizens.
"I believe that today's voting is an extraordinary step for the accession of the Republic of Kosovo in the UNESCO. I would like to thank our friends, our partners and the citizens of Kosovo for the important contribution given in the framework of this process. Kosovo deserves to join UNESCO", Thaci said after the news of the voting.
"This development will make Kosovo work harder to preserve the cultural heritage and advance education and science. Kosovo is a multi ethnic state, a country that belongs to everyopne. I would like to thank all countries that voted in favor of Kosovo, but I also hope that countries that have abstained and voted against, will reflect and be encouraged to vote Kosovo's accession in UNESCO", Thaci said.
Meanwhile, the General Assembly of this organization is expected to vote Kosovo's accession in the UNESCO in November. /ibna/