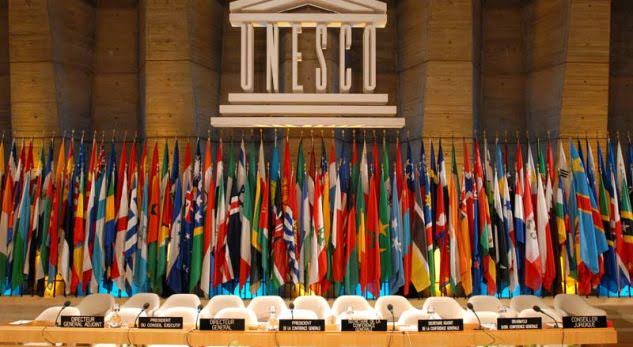 Pristina, 9 November 2015/ Independent Balkan News Agency
By Elton Tota
Today is a decisive day for Kosovo's accession to UNESCO. A voting will take place today on Kosovo's accession during the proceedings of the General Conference of UNESCO being held in Paris.
UNESCO has 195 members and to secure its accession in this organization, Kosovo must secure 2/3 of the votes.
The deputy Foreign Minister of Kosovo, Petrit Selimi, says that Kosovo has great chances of becoming a UNESCO member.
"It's clear that most of the world countries want Kosovo a member of UNESCO, but Kosovo needs to secure two thirds of the votes and we're making efforts to secure the necessary votes and make Kosovo the 196th member of UNESCO on the 70th anniversary of the organization", he says.
Kosovo's Foreign Minister, Hashim Thaci, has thanked the four former heads of the UN Administration to Kosovo: Bernard Kouschner, Michael Steiner, Soren Jessen-Petersen and Joachim Rucker, for what he considered as "substantial lobbying" and their support on Kosovo's accession in UNESCO.
"The former four heads of UNMIK have sent a letter to UNESCO where they state that it's always been in the UN's intention to hand its powers to Kosovo and Kosovo deserves the accession like they say "after 50 years of communism, 10 years of oppression and 18 months of war'. This strong letter is a testimony of Kosovo's success", Thaci said.
During this process, Kosovo has been strongly backed by the United States of America.
The US Deputy Secretary of State, Anthony Blinken has offered an extraordinary support to secure the votes. In a speech delivered on Friday, he demanded for Kosovo to be part of UNESCO, as this would not be against resolution 1244 and contributes to peace and preservation of cultural and religious heritage.
The American delegation in the UNESCO has also issued a press statement saying that Kosovo's accession in this organization is undeniable.
Serbia demands the postponement of the voting on Kosovo's accession in the UNESCO
On the other hand, authorities in Belgrade along with their allies, continue to contest Kosovo's accession in the UNESCO.
Serbia and Russia will demand the postponement of the voting for Kosovo's accession today in Paris for a period of two years.
To pass this request Belgrade and Moscow needs 51% of the votes.
Aleksandar Vulin, minister at the Serb government, says that the best thing would be not to talk about Kosovo's accession to Kosovo at all, but given that this is impossible, than he has reiterated the request of the Serb government for this issue to be postponed.
"The best solution would be for this decision to be postponed. You have all seen that our government, diplomacy, Prime Minister, head of state and all ministers have lobbied against this. We will fight, whatever the decision will be". Vulin said. /ibna/