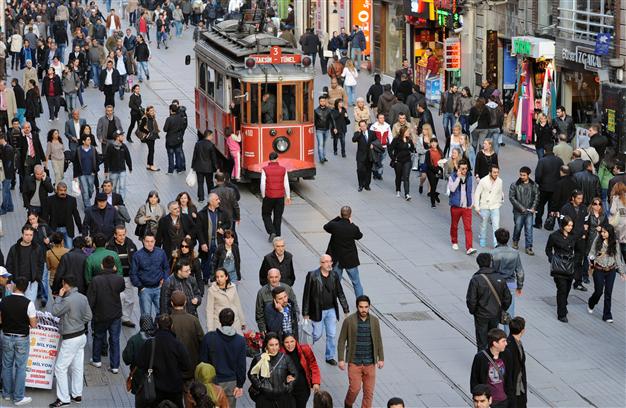 Economy is showing signs of fatigue
By Manolis Kostidis – Ankara
The slight increase in the unemployment rate causes concern in the economic team of Turkey, since for the first time after four years this figure has passed the psychological threshold of 10% and reached 10.1%.
According to the Turkish Statistical Office, in August 2014 unemployment rose by 0.3% compared to August 2013, and the number of unemployed stood at 2.9 million.
The unemployment rate among young people aged 15-24 reached 18.9%. An impressive figure is that the Turkish state increased its staff by 3.7% and the number of civil servants reached 3.4 million persons.
Turkey's budget is also of concern, since for the period January-October 2014 revenues increased by 8.6% and expenses by 10.6% increasing the deficit, which reached 14.9 billion turkish liras (EUR 6.7 billion).
Turkey's Finance Minister Mehmet Şimşek, however, is optimistic and says that "the budget deficit for this period is 61% of the amount that we predicted for the entire 2014 so will easily reach the targeted deficit of 24.4 billion we had predicted for the whole year. I remind you that we reduced the forecast for  the deficit by 8.8 billion lira. We managed to achieve all this despite the stagnation in the global economy, the geopolitical tensions and economic shocks".
The development of the turkish economy reached 2.1% in the second quarter of 2014, down compared to 4.7% that was recorded in the first quarter of 2014.
The Prime Minister Ahmet Davutoglu in cooperation with the Deputy Prime Minister Ali Babacan last week announced a package of measures for the stimulation of the turkish economy and domestic production.
Photo: Hurriyetdailynews