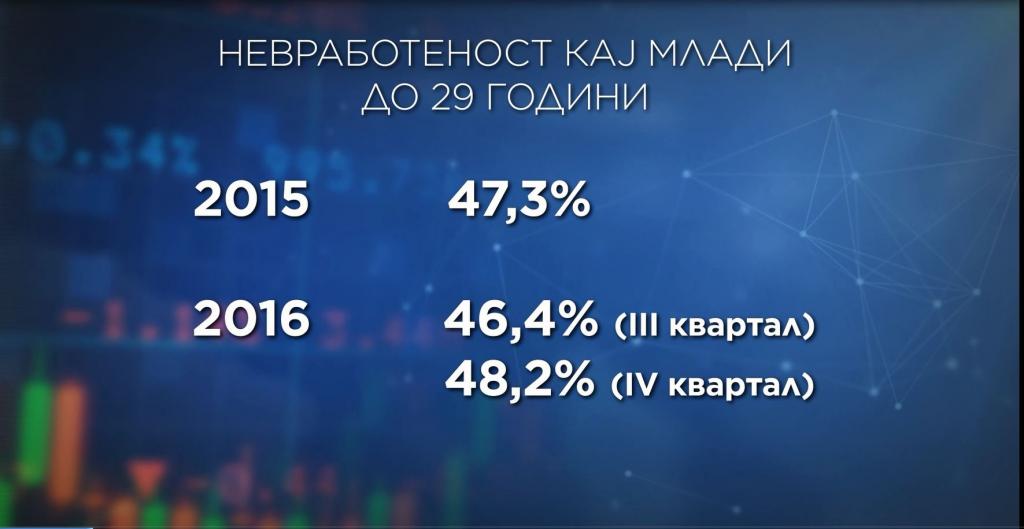 In FYROM, almost 50% of youngsters up to the age of 29 are unemployed. These figures have been published by the Department of Statistics. According to the official data, out of 225 thousand unemployed people in the country, 180 thousand of them have been actively looking for a job for more than a year, while 48% of them or 84 thousand are young people under the age of 29. The largest number of unemployed people has a university degree.
As a result of the high rate of unemployment, most of young people want to leave the country. Driton Limani, graduated two years ago in economics, told IBNA that he has been actively looking for a job, but still haven't found one.
"It's been two years that I have been actively looking for a job, but I have been unable to find one. Employment in the administration are made through political favors and this is a problem. But some businesses say that due to the crisis, they cannot employ young people. I am thinking to leave the country, because it doesn't offer any perspectives", Driton says.
Head of the Employment Agency, Vlatko Popovski says that a number of measures have been taken to employ young people, but like he says, there are many factors that affect unemployment for this category.
"There are not enough jobs available for people who complete their education. The long process of transition has led many people to abandon craftsmanship and now we have a high demand for those types of employees", declared Vlatko Popovski.
Last year's survey carried out by Friedrich Ebert foundation on unemployment among young people, showed that 43% of them would accept any jobs, while 38.7% would do that for a higher salary. One third believe that they were mistaken on the profession that they chose. /balkaneu.com/