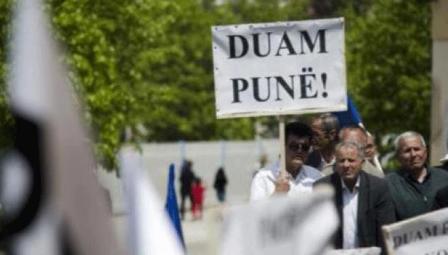 Skopje, June 4, 2013
In FYR Macedonia there are 225 thousand unemployed people, where only 100 thousand of them are active jobseekers. The rest only appear at social services to benefit their social allowance, health services and other jobseekers' allowances.
According to official statistics, unemployment rate in FYROM is at 30.6%.
This has been made public by the FYR Macedonian Agency for Employment, which has recently reregistered unemployed people, dividing them into passive and active jobseekers. The agency underlined that the new list of jobseekers with all its details aims to produce an accurate list of unemployed people in the country. Meanwhile, the government has said that the scope is to determine the measures that need to be taken in order to increase employment. Active population in FYROM is 948 thousand, out of which 657 thousand are employed and 290 thousand are unemployed. /ibna/