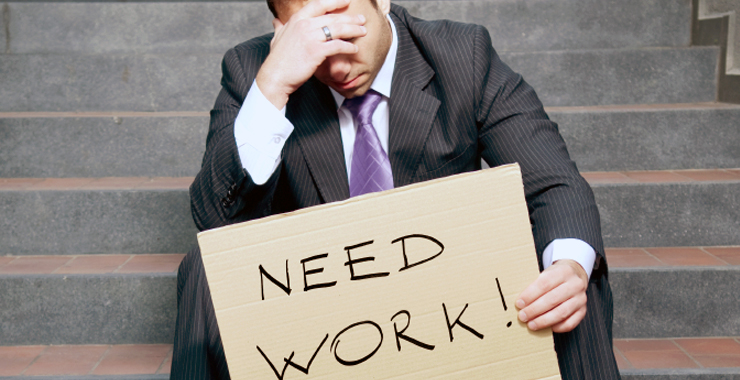 Review by Christos T. Panagopoulos
It's more than obvious: Greece's main problem remains unemployment. Already tormented by the consequences of two memoranda, agreed in order to save its economy, the country struggles to keep up with the Troika's demands so as to abide with European financial regulation.
But the truth is very different and less pleasant for Greek citizens. With a horrible negative record at 26.8% in March 2013, according to Eurostat, (an increase by 0.1% in comparison with February), unemployment haunts the governmental coalition of New Democracy and PASOK, who seek a plausible solution to this problem.
Youth unemployment reached 24.4%. The most dramatic situation in the EU was recorded in Greece where six out of 10 workers under 25 were jobless in February 2013, a percentage that reaches 62.5%.
Moreover, unemployment in the Eurozone touched record high levels in April, the highest since 1995 – 12.2% against 11.2% in April 2012, Eurostat said on Friday.
Critical conditions were also registered in April among Spanish youths at 56.4%, followed by Portuguese youths at 42.5% and Italians 40.5%. French workers under 25 also exceeded the EU-17 unemployment average level with one in four without a job (26.5%).
Eurostat also registered 3.6 million of unemployed workers under 25 in the Eurozone (5.6 million in the EU), 188,000 more than a year ago when the youth unemployment rate was 22,6%.
Germany, Austria and the Netherlands registered the lowest unemployment rates among youths with percentages ranging between 7,5 and 10,6%. In the EU-27 the overall unemployment rate in April totaled 11%, the same level recorded in March, from 10,3% in April 2012.
In the Eurozone the new record high was instead determined by the growth recorded from March 2013 when those without a job were 12.1%.
Overall, unemployed workers in the Eurozone included 19.3 million people (26,5 million across the EU), 95,000 more than in March and 1,6 million more than 12 months ago.
Countries with the lowest rates are Austria with 4,9%, Germany with 5,4% and Luxembourg with 5,6%. Countries with the highest unemployment levels were Greece at 27%, Spain with 26,8% and Portugal with 17,8%.
There were 18 countries in the EU which registered a growth in unemployment rates compared to a year ago, while nine saw unemployment rates fall, Eurostat said.
Sources: ANSA – AMPA