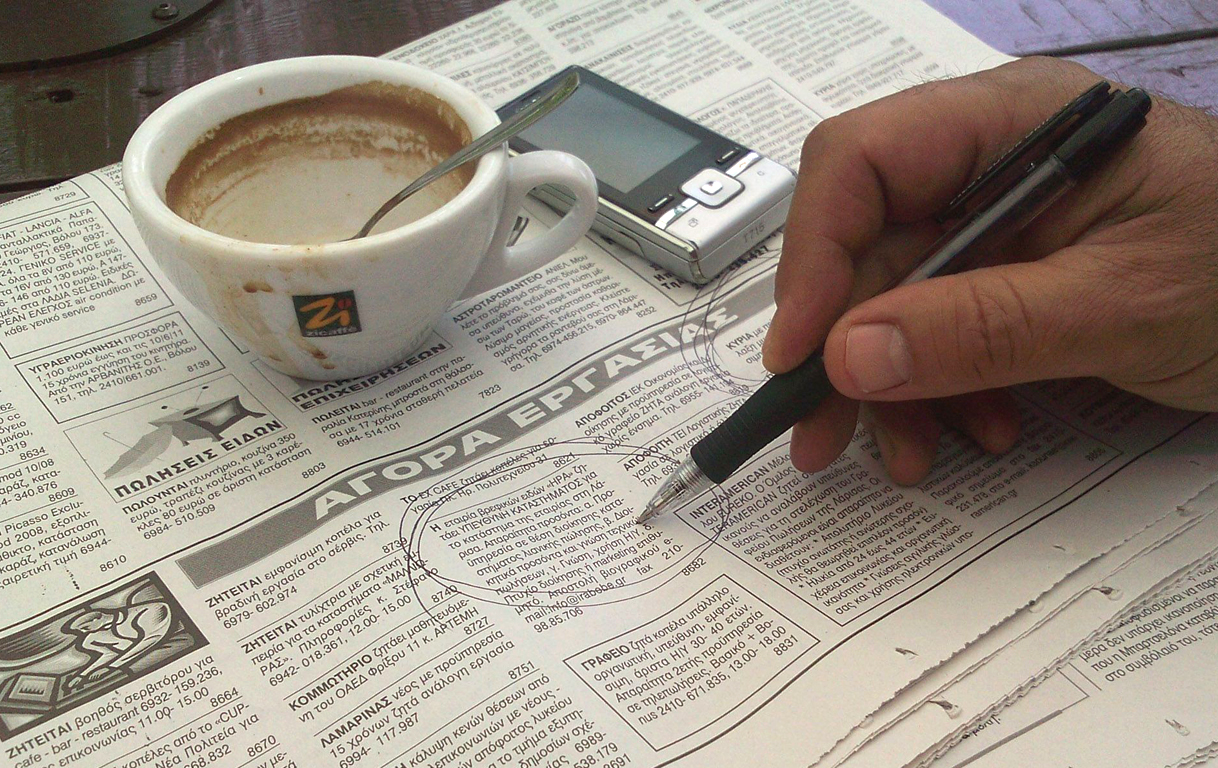 Athens, January 8, 2015/ Independent Balkan News Agency
By Spiros Sideris
Unemployment in Greece registered a minor drop in September 2014, standing at 25.7%, compared to August (26%), according to data from Eurostat that were published on Wednesday.
Moreover, unemployment in the eurozone for November 2014 remain stable at 11.5%, compared to October, while a year ago, in November 2013, unemployment was 11.9%.
In "EU-28" unemployment stood at 10% in November, registering a slight decline compared to October (10.1%). A year ago, in November 2013 the unemployment rate in the EU was 10.7%.
There are no data on the unemployment in Greece for October and November.
Overall, in November there were 24.4 million recorded unemployed in the EU and 18.4 million unemployed in the eurozone.
The highest unemployment levels in the EU were recorded in Greece (25.7% in September), Spain (23.9%) and Cyprus (16.8%). The lowest unemployment rates were recorded in Austria (4.9%), Germany (5%) in Malta and the Czech Republic (5.8%).
Especially in Greece, the number of unemployed in September decreased to 1.241 million. The unemployment rate for men stood at 22.8% and for women at 29.5%.
However, there was an increase in the youth unemployment rate (under-25s) in Greece, from 49.2% in August to 49.8% in September.
The highest youth unemployment rate in the EU is now recorded in Spain (53.5%), followed by Greece (49.8% in September) and Italy (43.9%).
The lowest rates were recorded in Germany (7.4%), Austria (9.4%) and the Netherlands (9.7%).
In November, youth unemployment in the eurozone stood at 23.7% (vs. 23.9% in November 2013) and in the EU at 21.9% (vs. 23.2% in November 2013).