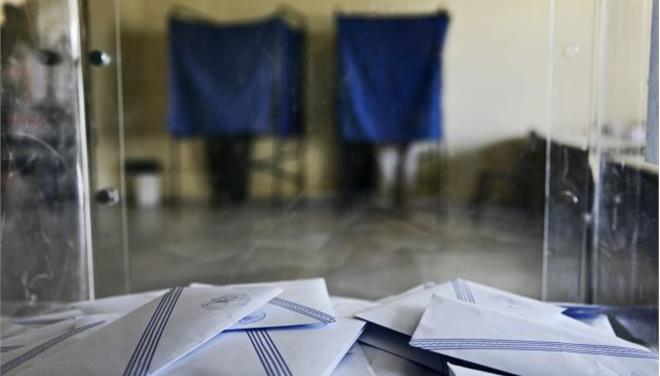 Athens, January 5, 2015/ Independent Balkan News Agency
By Spiros Sideris
At the beginning of the electoral campaign period for the snap election of January 25, with the political situation still shapeless, both political analysts and scientists measuring public opinion, spoke to The TOC and agreed that contenders of the Prime Ministerial "chair" must move quickly to win the public and in particular the undecided voters. They also agree that in the 21 days that are left between now and the election day, polarisation will skyrocket, while they are not excluding surprises, due to the entry of new parties into the game.
Thomas Gerakis, of the opinion MARC measurement company argued in The TOC that the campaign period essentially started on Sunday, with the first official announcement of the Movement of Democratic Socialists of Giorgos Papandreou, since now all players are at the same starting point.
He also argued that until now the clock has been ticking in favour of SYRIZA, while the question remains as to who will come (the River or the Golden Dawn) in third place.
When asked if he excludes any surprises he replied: "I'm not one of those who would exclude any scenario. There is a two-digit number of undecided voters. If they turn to the New Democracy we will have a tough election night as to which party will come first. If on the other hand the undecided turn to Alexis Tsipras, the question will be whether SYRIZA will achieve a clear victory".
Regarding George Papandreou and his political project, Mr. Gerakis underlines that the move will play a role, but he does not know if it will be pivotal. "Until Giorgos Papandreou, tells his story, his positions, no one knows to what extend he can affect the outcome", he says.
It remains unclear, at least for now, from which parties will "steal" voters the Socialist Democrats Movement. "I guess the most hard hit will be PASOK, because, due to the high average age of its voters, it is natural to have many pro-Papandreou in its midst", says Mr. Gerakis. But he adds that theoretically neither SYRIZA will be left unscathed, because many of its voters come from PASOK.
Stratos Fanaras of METRON ANALYSIS also believes that the undecided voters will be instrumental in shaping the final result of the vote.
"Depending on how they will 'move' and vote, they will determine the final outcome of the election", says to the TheTOC.
Mr. Fanaras too argues that it is an undisputed fact that SYRIZA has a clear lead and as has been shown so far this course is irreversible. "But I cannot say right now that things will stay that way", he is fast to point out.
As for the role to be played by Giorgos Papandreou and Stavros Theodorakis, Mr. Fanaras expresses the view that it remains to be clarified, since the River, and the Movement of Democratic Socialists "do not have well established history".