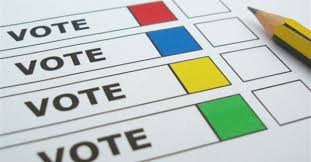 Athens, January 9, 2015/ Independent Balkan News Agency
By Spiros Sideris
The political origins of the undecided voters were recorded by ALCO in a poll, published by the Mouse.
Regarding vote intention, 9.7% of the respondents said they were undecided.
Based on what they had voted in June 2012, 22% of the undecided come from the New Democracy, 9% from SYRIZA, 9% from DIMAR, 9% from the Independent Greeks, 7% from PASOK, 5% from the Golden Dawn and 10% from another party. 18% had not voted, while 11% of the respondents (who said they are undecided) did not reply what they had voted in June 2012.
The survey gives a 3.3 units lead to SYRIZA.
In voting intention on the valid, SYRIZA gets 33.8%, ND 30.5%, PASOK 3.9%, the ANEL 2.4%, the Golden Dawn 4.4%, KKE 4.1% the River 4.5% and the Movement of Democratic Socialists of 2.7%. Other party replies the 3.4% of the respondents.
To the question "which of the following do you think should be the priority of the government that will result from the elections", 35% answered "promoting development", 29% said "tackling social crisis", 26% said "attempting a debt settlement", while only 6% answered "the continuation of reforms".
Finally, 4% of the respondents did not answer.