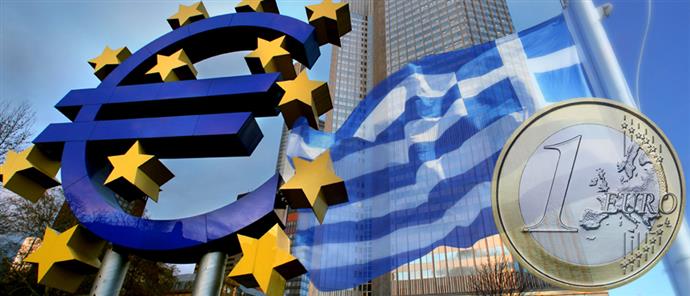 Athens, July 14, 2015/ Independent Balkan News Agency
By Spiros Sideris
Unchanged at EUR 89 billion maintains the European Central Bank, the liquidity accorded to Greek banks through the Emergency Liquidity Assistance mechanism (ELA). Information speak of a review of the situation and an increase in the limit of ELA after the legislating of prerequisites from the Greek parliament, namely Wednesday.
The bank holiday is expected to be extended said a source of the ministry of finance to Reuters, while he did not want to make an estimate as to when the banks are expected to open again.
But banking sources estimate that the extension of suspension will be for another two days until Wednesday. "The goal is to reopen the shops Thursday", said one of the bankers, who asked not to be named, to Reuters.
The subsequent actions in the financial system are being discussed at a meeting of deputy finance minister Dimitris Mardas with bankers. Subject of debate obviously will be the new legislative act that will set out the next regime (with widening of transactions etc.) to the banks, which will apply once the ECB changed attitude towards them.
At present, however, and given the ECB's decision not to increase the ELA now expected to be a new ministerial decision that will maintain the restrictions on capital movements and prolong existing measures so far.
Obviously the agreement reached at the eurozone marathon summit is not in itself the powerful push the ECB needs to increase liquidity through ELA, hence it refers the relevant decisions for this week.
The Greek banking sources said they expected increased funding through ELA at EUR 1.5 to 2 billion.
EUR 25 billion cushion from the ESM for banks
Funds up to EUR 25 billion will be allocated from the ESM to recapitalize domestic banks, the amount of which will be decided after conducting stress tests for express conditions.
Based on the results and interventions that will be needed to tackle high NPLs, it will be determine both the amount of the required additional funds and the way of recapitalization/ reorganization, possibly together with the system architecture.
It is noted that the funds the ESM will make available for the banks should be covered by the notorious Privatisation Fund, to which will be transferred valuable Greek assets, from the recovery or sale of which will provide revenue worth EUR 50 billion.