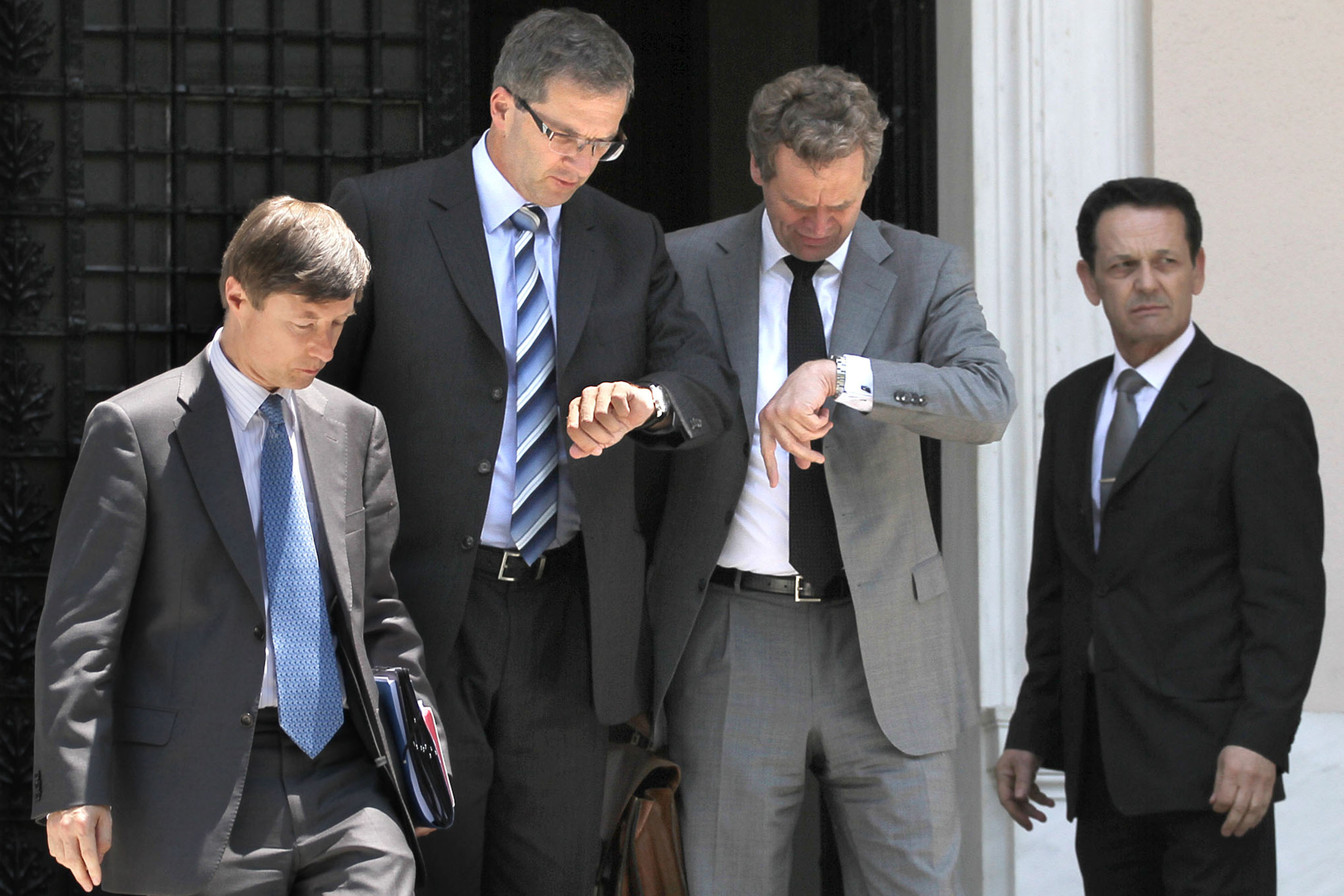 By Lefteris Yallouros – Athens
As coalition partners Antonis Samaras and Evangelos Venizelos are set to meet on Tuesday to discuss details of the final review of the country's adjustment program, the troika's return to Athens in order for the process to proceed hangs in the balance.
Greek press reported Monday that the European Commission handed the Greek government an ultimatum to make sure an agreement is reached for the troika to return to Athens by Wednesday. Greek finance minister Gikas Hardouvelis denied any such deadline was set. However, there is no doubt that the pressure on the Greek side is mounting.
If the review does not resume this week there will be little chance of it being completed by the December 8 Eurogroup. With the two sides still a long way apart on a series of issues, the Greek government has a long way to go to convince inspectors that enough ground has been covered in terms of prior actions for them to return to Athens and wrap up the review.
A precautionary credit line and negotiations about possible debt relief cannot begin for Greece at Eurozone-level if the review is not concluded. With that in mind and with the possibility of a snap election in Greece between now and March considered likely, the troika is keen to see the Samaras administration carry out agreed reforms. Changes to the social security system, lifting key restrictions on the auctions of foreclosed homes, progress in the privatization program and restricting public sector benefits are amongst reforms Greece is yet to deliver. Conditions left unmet will more than likely be attached to any new agreement to support Greece.
The matter of submitting the final version of the 2015 budget by Friday's deadline is also pressing for the Greek government as the troika will also need to approve its provisions before it is ratified. The most thorny issue regarding the budget is that of the 2015 fiscal gap which the troika says approached EUR 2.6 billion; much more than the Greek estimate.
Greece's state budget cash surplus surpassed 3 billion euros in the January-October period, totaling 3.003 billion euros, according to a Bank of Greece report. According to estimates, the 2015 budget will set a budget primary surplus target of 3 percent of GDP.