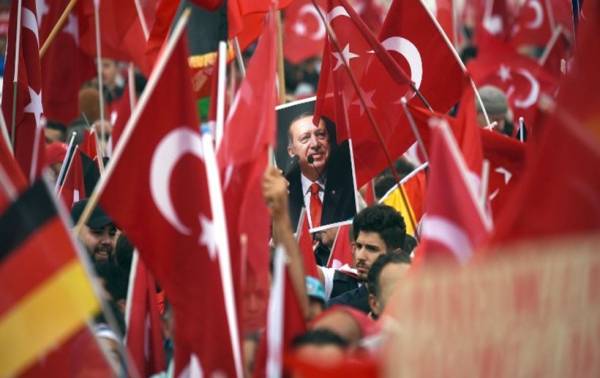 Ankara, August 4, 2016/Independent Balkan News Agency
By Manolis Kostidis
The uncertainty in Turkey continues despite the assurances of government officials on the opposite.
How could it be otherwise when 60,000 civil servants have been removed from their positions, all military schools are closing down and thousands of people are being persecuted with the accusation of having a hand in the attempted coup and or being affiliated one way or another with Fethullah Gulen.
And if that is not enough, there are rumors that there will be a new coup attempt on August 14! Of course there are many more circulating the internet, but to this specific one the President of the country Recep Tayyip Erdogan made special reference, stressing that these rumors are not valid and that "we will take all measures".
To lighten the atmosphere, on Sunday there will be a gathering in the district of Genikapi of Istanbul "in favour of Democracy", in which will participate the president of the Nationalist Action Party Devlet Bahceli.
While Erdogan accuses Fethullah Gulen of being behind the coup attempt, the leader of the order of Hizmet argues in an interview in the Egyptian press that "the situation in Turkey is deteriorating rapidly. The country is now a step away from civil war".
Gulen suggests that the West take action. In his opinion, "the West must stop Turkey's dangerous path". These views are impressive coming from Gulen, who speaks of the situation in Turkey in detail, but hasn't visited the country since 1999 as he lives in the US in self exile. In Turkey he is branded a "terrorist leader".