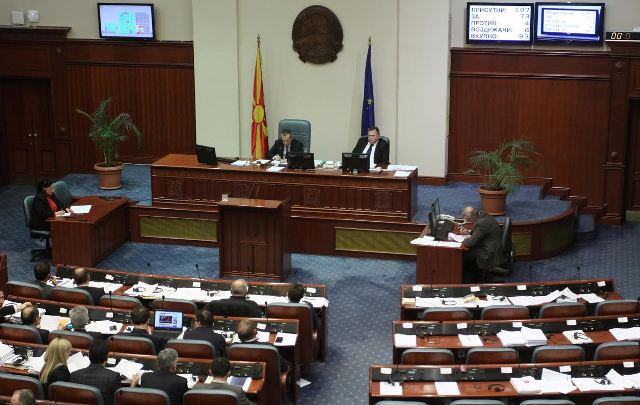 Skopje, 20 January 2016/ Independent Balkan News Agency
By Naser Pajaziti
The EU Enlargement Commissioner, Johannes Hahn is expected to visit Skopje again in mid February, with a precise plan comprised of three points on how to force the opposition to participate in the elections.
This is revealed by media in Skopje, who quote sources in the European Union. According to Hahn's plan, the voters' list will be adjusted, the opposition will have full access on the media, while SDSM will have its own observers in the Regulatory Media Commission. These are the points which the European Commission believes that SDSM will participate in the elections.
Meanwhile, in relation to the date of the holding of the elections, German and British embassies to Skopje have reacted.
The German embassy says that more work must be done for credible elections.
"The prime minister's resignation and the elections are two important elements. These elections must be credible and comprehensive. This can only happen if all parties are convinced on this", says the German embassy.
The British embassy to Skopje said that there's still lots of work to do for credible elections, especially in relation to the electoral register and balanced media space.
"The progress made so far is based on the agreement between the four main parties and the pending issues must be solved through consensus, in order for all parties to be involved in the elections and accept the result of the will of the people of Macedonia", says the press release of the British embassy to Skopje.
Macedonian opposition led by SDSM (Macedonian Social Democratic Union) has warned that it will not participate in the April 24 elections. The opposition has demanded necessary adjustments be made to the voters' list, the reform in the media be made and then hold the elections.
But, the three other main parties in the country, VMRO-DPMNE, BDI and Albanian opposition party, PDSH, are in favor of the holding of elections on 24 April. /ibna/