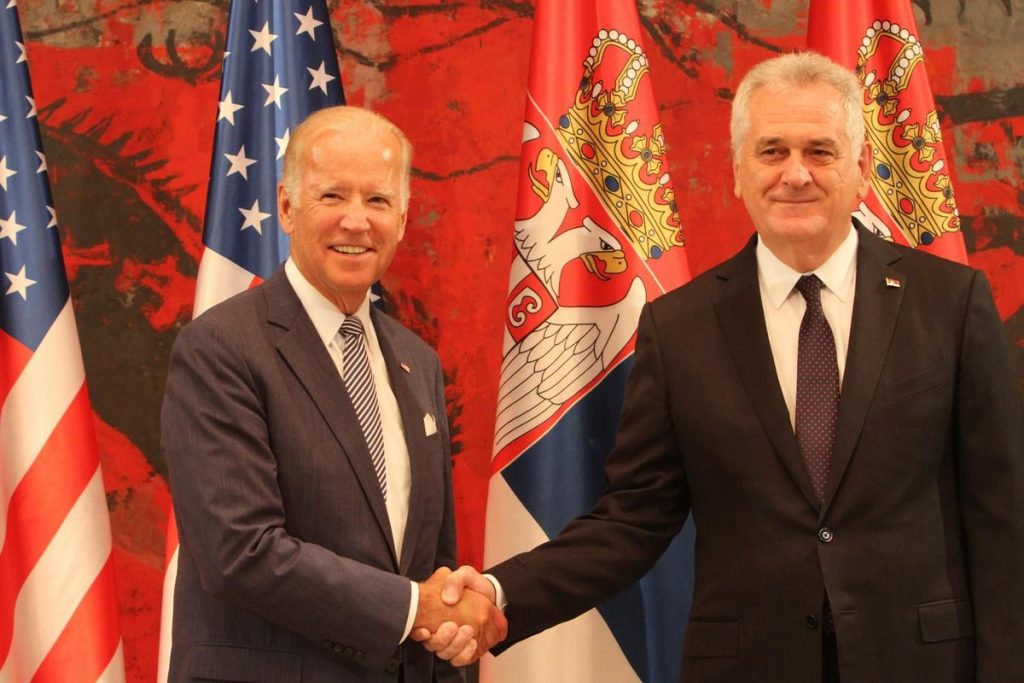 Belgrade, August 18, 2016/ Independent Balkan News Agency
By Milos Mitrovic
Serbian president Tomislav Nikolic is allegedly ready for the reelection campaign, but it is unclear whether ruling Serbian Progressive Party (SNS) would support him.
Nikolic became president as SNS leader in 2012, after defeating Boris Tadic of Democratic Party (DS). The regular time for the new voting is spring 2017. Blic daily reported that Nikolic would start his campaign soon, but it did not get substantial comments by SNS officials.
Media earlier speculated on alleged rift between Nikolic and powerful prime minister Aleksandar Vucic who became SNS leader in 2012, after Nikolic took presidency.
"The party (SNS) would chose its nominee at the upcoming congress; I expect that we would reveal the name of our candidate by the end of the year", said Veroljub Arsic, parliament's vice president and member of SNS.
Bojan Klacar from the Center for free elections and democracy (CESID) says that "silence" in SNS considering Nikolic's reelection bid was expected.
"It is too early for SNS to elect its nominee because it is not known yet who would be the opposition candidate", Klacar said adding that presidential elections would be very important for SNS. "They intend to choose their best representative. I think that Nikolic and Vucic, as serious politicians, would use period to come for the agreement".
Klacar also believes that SNS would decide by the end of 2016.
"The arrangement between prime minister and president would be crucial. The significant differences between them are obvious. Nikolic is rather reserved considering the European Union and more open to cooperation with Russia when compared with Vucic. If Nikolic and Vucic reach the consensus on latter's reelection bid, I cannot see that any opposition nominee would defeat Nikolic", Klacar said.
He doubts that Nikolic would run without party support. "His chances for victory would be significantly reduced in that case", Klacar concluded.
Branko Radun, political analyst, believes that Nikolic would not be a good option for SNS.
"The polls show that Nikolic's rating is low which means that SNS would put its authority on stake by supporting him. If Nikolic would be defeated, that would cause government crisis", Radun told Blic.
Photo: Tomislav Nikolic and U.S. vice president Joe Biden in Belgrade on August 16 2016