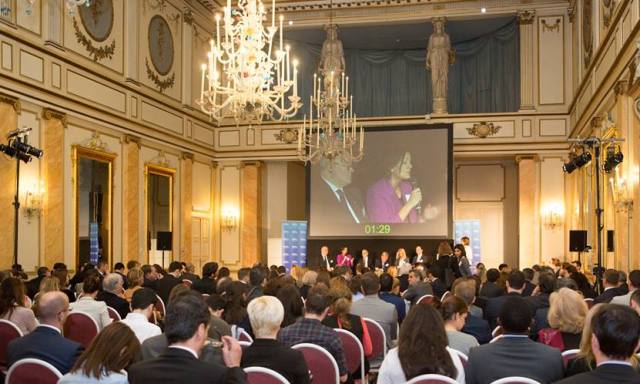 Albanian authorities are voicing their criticism against the international community on issues concerning Kosovo, demanding for the country to be present in forums where it is geographically part of them.
In the 23rd OSCE Ministerial Council, which held its proceedings in Hamburg, the Albanian Foreign Minister, Ditmir Bushati has demanded for Kosovo to have its place in the OSCE.
"Western Balkans has made good progress in the framework of regional cooperation and we look forward for the day when Kosovo will sit around this table as a participating state. Until then, we strongly encourage the next Austrian presidency to explore all opportunities in order for this organization not to discuss on Kosovo without Kosovo", he insisted.
"While the continent faces numerous and combined security challenges, OSCE remains a unique forum for comprehensive dialogue and a true battlefield of values. It is crucial for us to communicate with each other in order to minimize insecurity, grey areas of security and reduce the prejudices which often accompany paranoia", Bushati added.
The meeting of the 23rd Council of the OSCE Ministerial focused on important issues of the OSCE agenda, which relate to security in Europe and the strengthening of dialogue and cooperation, growth of engagement and trust, improvement of security in the OSCE region and encouraging joint reaction against threats against peace and security. /balkaneu.com/