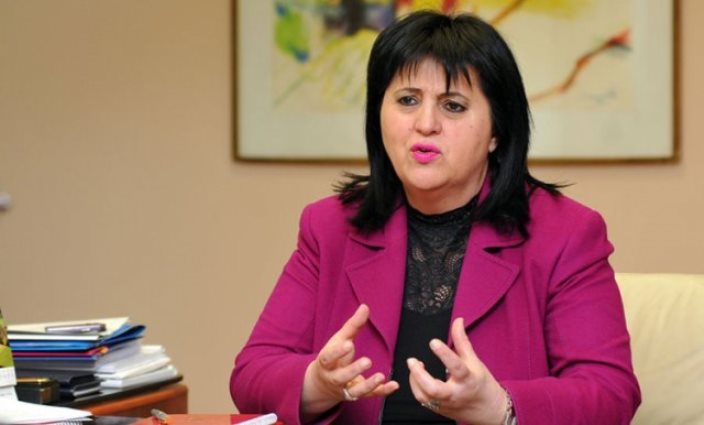 In another attempt to prevent Croatia from build a nuclear waste disposal site near the BiH – Croatian border, near Novi Grad, the Republika Srpska government declared on the session on Thursday Una River as a "Nature Park".
Croatia intends to deploy nuclear waste from Krško Power Plant on the old military area on Trgovska Gora. The problem is that this place is near Una, one of the most beautiful rivers in the region, and will endanger several thousands of citizens of BiH and Croatia who live in the area. All previous Bosnia and Herzegovina attempts to stop Croatia to confirm the decision about the disposal site have proven fruitful. Croatia has still not formally decided about the site, but it is certain that Trgovska Gora is the preferred site.
Republika Srpska Deputy Prime Minister Srebrenka Golić confirmed at the press conference the government decision to declare the Una Nature Park is yet another Republika Srpska defence mechanisms against the Croatian authorities and its intentions to dispose of radioactive nuclear waste at Trgovska Gora.
"An area declared a nature park has a different and special status in the European legislation", Golić stated after a government session.
Golić, who is Minister of Spatial Planning, Civil Engineering and Ecology of Republika Srpska, announced protests for September 27 where the people living in the Una River basin will express anger at the Croatian authorities' intention to contaminate the area with radioactive waste. She said the Una Nature Park in Republika Srpska borders with the Una National Nature Park in the Federation of BiH, and that it encompasses 13 municipalities in the Una basin with 230,000 inhabitants.
Golić said she would meet with the BiH caretaker Minister of Foreign Affairs Igor Crnadak next week to inform him of all the activities Republika Srpska had taken to prevent Croatia's intention to build a nuclear waste disposal site. According to her, Crnadak will then inform the participants of the International Conference on Atomic Energy, which is taking place in Vienna next week.
"Crnadak ought to once again publicly call on the authorities in Croatia to build the disposal site where Slovenia had proposed, in Vrbine, the place of origin of the nuclear waste", Golić emphasized.
She recalled all the previous actions of the competent ministry aimed at preventing Croatia's intentions to dispose of radioactive waste at Trgovska Gora, pointing out that a series of meetings with Croatian authorities, an international conference, and sessions of the local parliaments and of the National Assembly of Republika Srpska had taken place to that end. She added that the Serb member of the BiH Presidency Milorad Dodik was the first to take action against Croatia's intention to build the nuclear waste disposal site and request information from the competent ministry. After that, she said, the BiH Presidency issued conclusions to move the site to one of the seven proposed locations./ibna