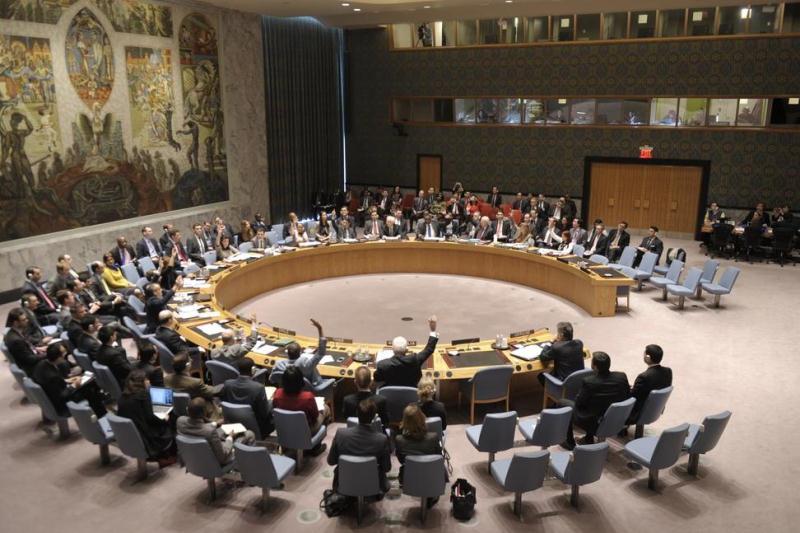 Serbian President Aleksandar Vucic said that he was satisfied with the results of the United Nations Security Council's session held last night. The meeting on Kosovo was called on the demand of Serbia, due to Pristina's decision to create an army.
Vucic told Voice of America (VOA) that Serbia had the chance "to inform international public about the situation in Kosovo and Metohija", following Pristina's latest moves – namely imposing 100 percent additional tariffs on Serbian products and transforming Kosovo's Security Forces into an army.
According to the president, Serbia has showed "to those who support the independence of Kosovo what have they created". Vucic and other Serbian officials have been stressing that Pristina's decisions would not only make things worse when it comes to relations with Belgrade, but also lead to the deterioration of the security situation in the region.
Vucic spoke to VOA after he took part in UNSC session and had a meeting with UN secretary general Antonio Guterres. At the meeting with Guteres, he requested a bigger involvement of the UN in resolving the Kosovo issue, according to his cabinet.
The Serbian president thanked Guterres "because he had expressed concern in his statement" over Pristina's decision to create armed forces. Serbia is ready to continue the dialogue with Pristina, after the latter "withdraws its irrational decisions".
Serbia "pays a special importance to the presence and actions of UNMIK in Kosovo and Metohija, having in mind that the political-security situation is still unstable", Vucic told Guterres, according to his cabinet's press release.
"The presence and activities of UNMIK are of key importance for the Republic of Serbia, taking into account that UN framework based on this resolution (1244 UNSC) guarantees a status of neutrality and international presence in the province"./IBNA