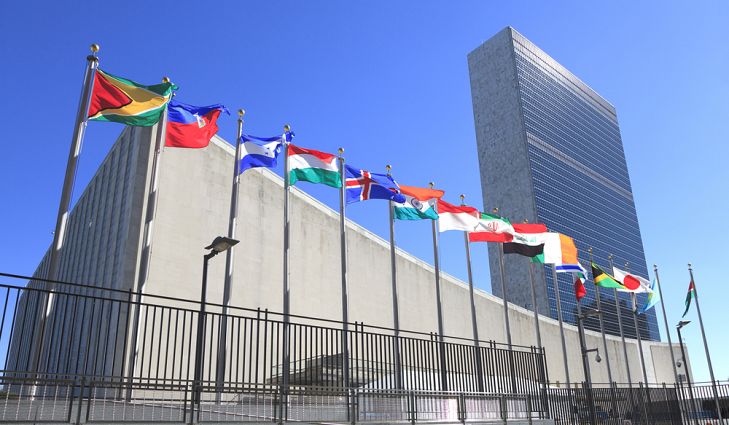 The Members of the Security Council met and heard an update from the UN Under-Secretary General for Political Affairs on the situation in Cyprus, Rosemary DiCarlo. They thanked the Secretary General for his report of 15 October 2018 and welcomed his decision to ask Ms Jane Holl Lute to continue discussions with the parties with a view to achieving a consensus starting point for a possible negotiated conclusion to the Cyprus issue. They reiterated the importance of a comprehensive and durable settlement based on a bicommunal, bizonal federation in line with Security Council resolutions, and their conviction that many benefits would flow from it.
They welcomed the intended commitment of the parties to reaching a mutually acceptable and durable solution and in that respect were encouraged by the meeting of the two leaders in Nicosia on 26 October 2018; in particular their agreement to open two crossing points on 12 November. They urged the two leaders to build on this positive step with further confidence-building measures as soon as possible; and noted the importance of civil society engagement,  particularly women and youth.
They reiterated their support for a Cypriot-led process and reaffirmed the primary role of the United Nations in assisting the parties to reach a settlement, recalling their previous resolutions on this issue.
The Members of the Security Council urged all involved parties to engage constructively with openness and creativity in finding a way ahead on the settlement of the Cyprus issue in line with the recommendations of the Secretary General's report and prepare well for the way ahead without unreasonable delays.
The Members of the Security Council looked forward to further updates on the progress of Ms Holl Lute's discussions with the parties./IBNA