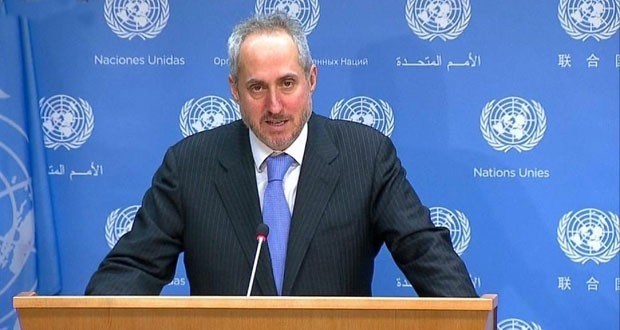 During yesterday's regular press briefing at UN Headquarters in New York, the Spokesperson of the UN Secretary-General, Stéphane Dujarric (photo), referred to the meeting which took place yesterday between the two leaders in Cyprus within the framework of the UN-led talks for a settlement of the Cyprus problem.
More specifically, Mr Dujarric noted the following:
"The Turkish Cypriot leader, Mustafa Akıncı, and the Greek Cypriot leader, Nicos Anastasiades, met today at the UN's Good Offices under the auspices of the Secretary-General's Special Adviser, Espen Barth Eide, to continue the Cyprus talks.
There was a good discussion between the sides on several outstanding issues, even if several differences remain.
The leaders have scheduled two more meetings to be held in the next two weeks on 11 and 17 May. We hope that they will do their utmost to move the process forward decisively in the crucial weeks ahead.
For his part, Mr Eide will be in New York toward the end of this week to update the Secretary-General on the latest developments in the peace talks and the way forward."/IBNA