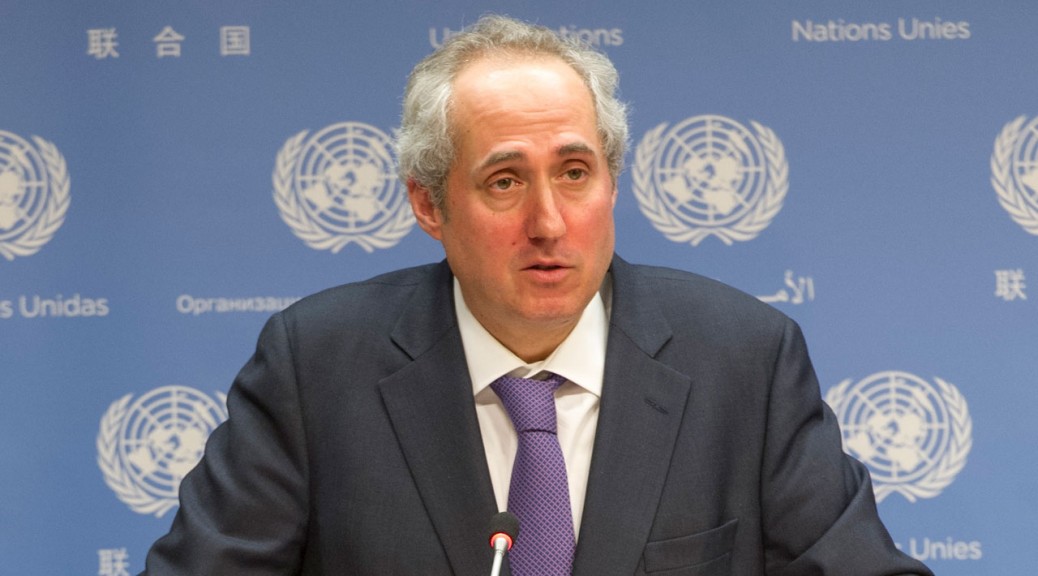 During the regular briefing of the international media by the Secretary General's Spokesman Stéphane Dujarric on Wednesday, July 12, 2017, at the UN headquarters, a journalist referring to the three key points raised by President Anastasiades for resuming talks that collapsed in Switzerland, asked Mr Dujarric the question of how the Secretary-General sees at this point the continuation of the role of the United Nations in the talks. At the same time, he reiterated the question regarding the drilling started this week by TOTAL and ENI.
In reply, Mr Dujarric stressed that it was clear that the differences between the parties in Crans-Montana were divergent, so the Conference had to close. The Secretary-General, Mr Dujarric continued, said in Switzerland that the United Nations remain willing and are at the disposal of both parties to reach an agreement and that their role is to facilitate them.
The spokesman recalled that Mr Eide would be in New York before the end of the month when he will inform the Security Council. Obviously, he continued, we should think about the next steps and it is also time for all parties to reflect.
With regard to the drilling that begins this week, Mr Dujarric said he has no specific comment on that "except to say that we obviously would not want to see any incident. Obviously we are concerned about the continuing tensions in this region"./IBNA
Photo: pio.gov.cy