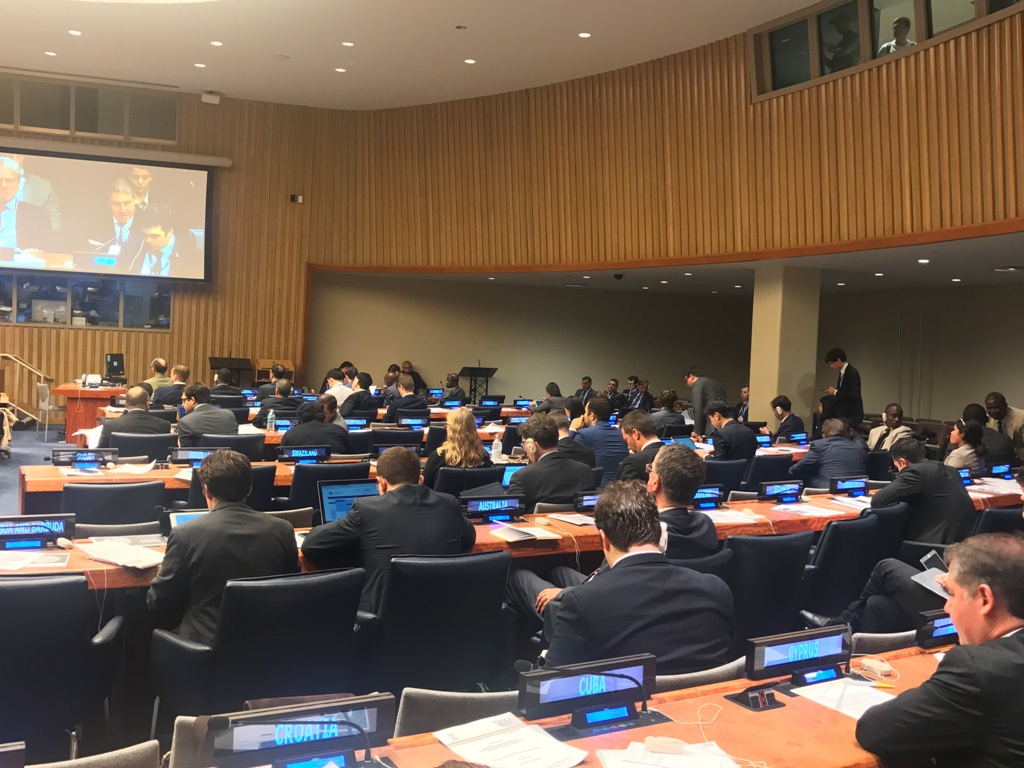 The Permanent Representative of Cyprus to the UN, Kornelios Korneliou, reiterated Cyprus' efforts for non-proliferation and disarmament in his intervention at the General Debate of the First Committee on October 9.
In his remarks, Ambassador Korneliou underlined Cyprus' primary objectives for International Peace and Security and its continuous support to the collective initiatives to keep outer space safe and free from conflict.
The Permanent Representative marked that in 2002 Cyprus signed the International Code of Conduct against Ballistic Missile Proliferation, while in 2005 Cyprus has participated in the Proliferation Security Initiative (PSI). The Ambassador added "in May 2015, Cyprus co-hosted with the USA a successful top regional exercise in the framework of PSI, in an effort to promote regional cooperation."
Moreover, the Permanent Representative stated that Cyprus is an elected member of the Management Committee of the Arms Trade Treaty (ATT) and has submitted an application to join the Conference on Disarmament.
Leading, Korneliou stressed that Cyprus will remain actively engaged with all efforts made for non – proliferation and disarmament, as it is "reflected in its efforts to be vigilant towards the threat of spread of Weapons of Mass Destruction in Eastern Mediterranean and the Middle East"./IBNA
Photo: pio.gov.cy