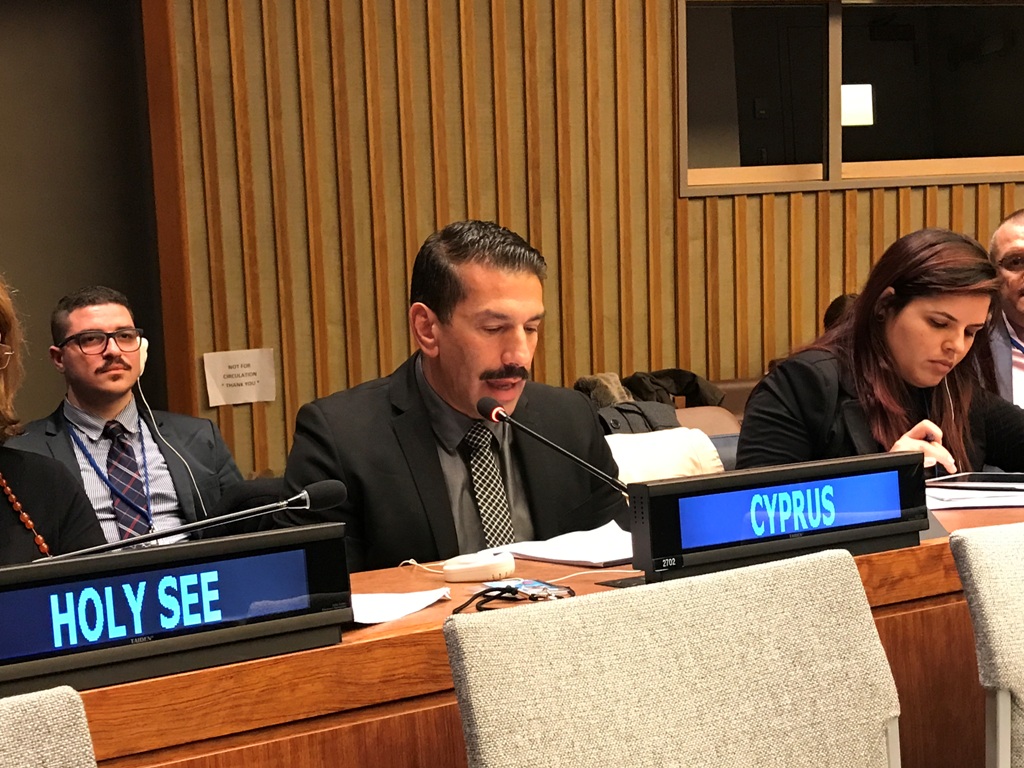 The Representative of Cyprus to the Fourth Commission of the United Nations General Assembly, Michalis Mavros, spoke on behalf of the Cypriot Government to the general debate of the 4th Commission for Comprehensive Review of the whole question of peacekeeping operations in all their aspects.
In his speech, Mr Mavros stressed that Cyprus supports United Nations Secretary-General call for a "comprehensive, modern and effective operational peace architecture, encompassing prevention, conflict resolution, peacekeeping, peacebuilding and long-term development – the peace 'continuum".
Mr Mavros added that Cyprus fully understands circumstances necessitate the reform of peacekeeping operations to a certain extent, as the continues of the 15 UN peacekeeping missions across the globe play a vital role and "should not fall hostage to motives of expediency or money-saving, since the current budget for peacekeeping operations accounts for only 0.5% of global military spending".
Referring to the forthcoming UNFICYP assessment, as provided for in the July UN Security Council resolution, it has to be taken into account that the situation has not changed since 1974 as long as the foreign occupation of approximately 37% of the island's territory continues. Therefore the continuation of UNFICYP's presence under this mandate and scheme is essential. He also pointed out that UNFICYP is the least costly UN peacekeeping operation since it represents only 0.5% of the total budget of peacekeeping operations, since Cyprus and Greece cover almost 50% of the costs.
Further, Mr Mavros underlined also that the UNFICYP review process should concentrate on how the Mission should be best formulated to apply the existing mandate on the basis of an exclusively rigorous and documented assessment of the outcome of UNFICYP's activities as the relevant provision of the Security Council's decision.
He also argued that, although the Cyprus problem has not yet been resolved, the situation on the ground and the prospect of peace would be worse without the involvement of the United Nations and that the United Nations remains and should remain the driving force behind the efforts to reunify Cyprus.
Finally, Mr Mavros reiterated Cyprus' commitment to cooperate with all UN member states for "an enhanced peace architecture that will ensure increased effectiveness with optimal use of the organization's resources, while taking into account the particularities of each conflict or country"./IBNA
Photos: pio.gov.cy