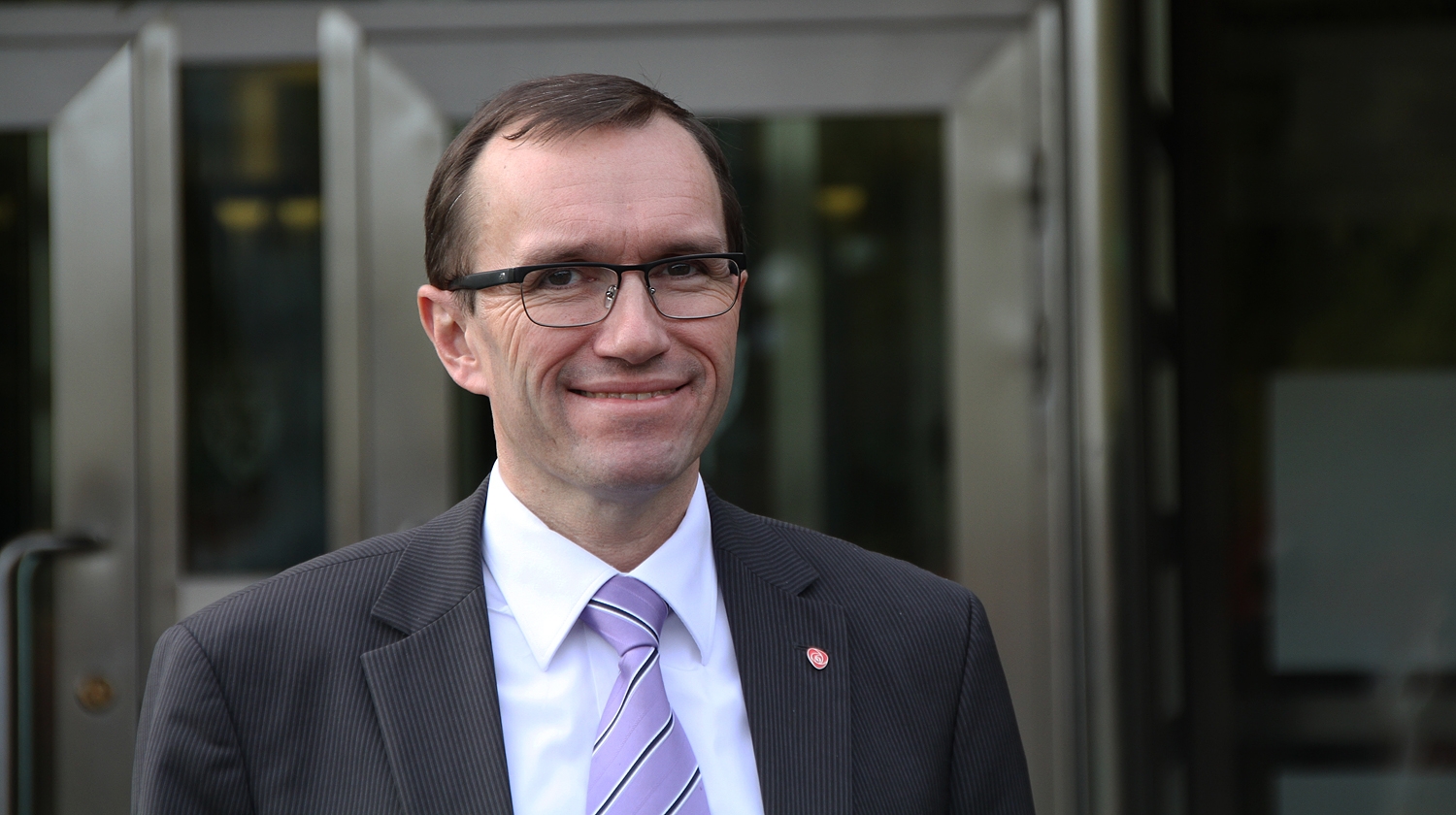 The Special Adviser of the UN Secretary General on Cyprus, Espen Barth Eide, continues Thursday his shuttle diplomacy between the leaders, President of Cyprus Nicos Anastasiades and Turkish Cypriot leader Mustafa Akinci, with his efforts focused on finding common ground in order to reconvene the Conference on Cyprus.
Eide met this morning first with President Anastasiades, at the Presidential Palace, in Nicosia. In statements after the meeting, he said that he would convey some ideas put forward today by the President during their meeting.
"I know more about the positions of both sides" he said noting that "there is a will to find a solution on how to reconvene Geneva", referring to the Conferenced on Cyprus.
He added however that "we are not there yet" and that "more work will be needed", noting that his shuttle diplomacy will continue, maybe into tomorrow. "It's not impossible, but there is still work to do," he said, adding that it is not easy "because the devil is in the details".
Asked about the sequencing of the discussion regarding the various chapters of the Cyprus problem, Eide said that it is important for everyone to put particular emphasis on the chapter least discussed "which is the chapter of security and guarantees". "There is no disagreement around that," he said.
Subsequently, Eide met with Akinci, in the occupied part of Nicosia and announced after the meeting that there is no outcome yet and that he continues with his efforts. "Shuttling continues, we don`t have a solution" he said, adding that "this is really proving to be difficult".
He added that both leaders "are committed to solve the Cyprus problem and want to do it in Geneva" where they would like to reconvene the Conference. He observed, however, that the leaders "are far apart in the modalities for a new Geneva Conference". "I want to be honest and say that they are not close" he said.
Replying to a question, Eide noted that he is "trying to find some common ground" after listening to the positions of both sides.
Cyprus has been divided since 1974, when Turkish troops invaded and occupied the island's northern third. The two leaders have been engaged in UN-led talks since May 2015 with a view to reunite the island under a federal roof./IBNA
Source: Cyprus News Agency