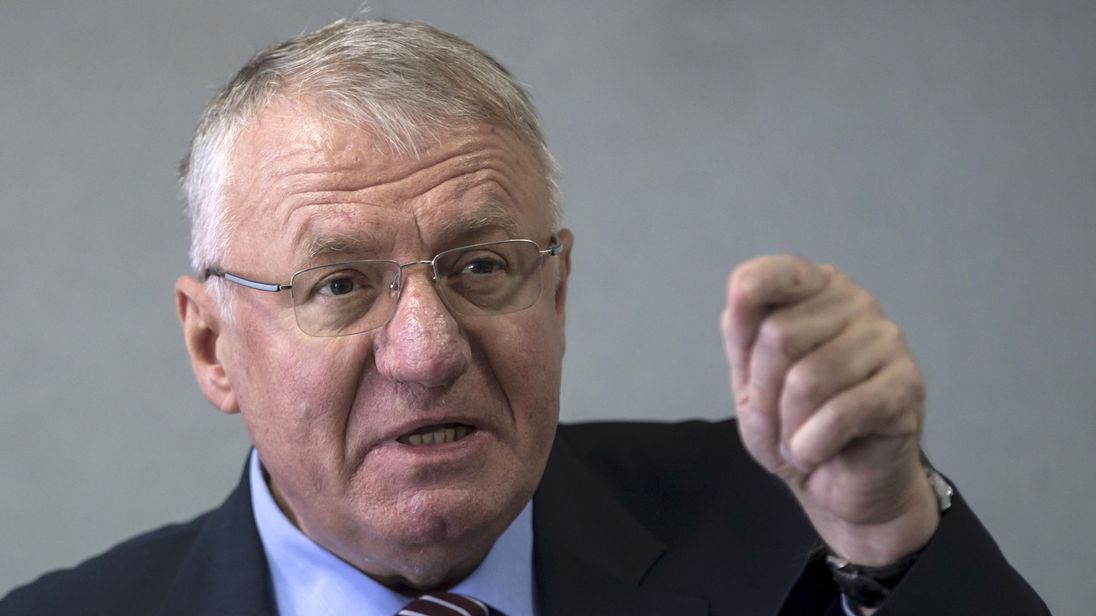 The Serbian Nationalist Leader Vojislav Seselj was convicted of wartime crimes on Wednesday by the UN court in The Hague.
According to BIRN's report, the UN court "partially overturned Serbian Radical Party leader Vojislav Seselj's acquittal on appeal and jailed him for 10 years for wartime crimes in Serbia – although he will not serve any prison time."
"Seselj's speech incited violence that denigrated and violated the right to security of members of the Croatian population of [the village of] Hrtkovci [in Vojvodina], thereby committing the crime of persecution, based on the violation of the right to security, as a crime against humanity", judge Theodor Meron said.
Despite his conviction, as the judge explained, Seselj will not serve his 10-year sentence since, due to his time in custody in The Hague since 2003, imprisonment has already been served.
Speaking to BIRN, the Serb Nationalist leader commented on the verdict and labelled it "unlawful". Moreover, he "denied that there was a systematic or widespread attack on Croat civilians in Hrtkovci in Serbia's Vojvodina region after his speeches there, as the UN court insisted."
In a sarcastic tone, Seselj stated: "I am proud of all the war crimes and crimes against humanity they attributed to me, and I'm ready to repeat them in the near future."
In the first-instance verdict in March 2016, Vojislav Seselj had been acquitted…. / IBNA