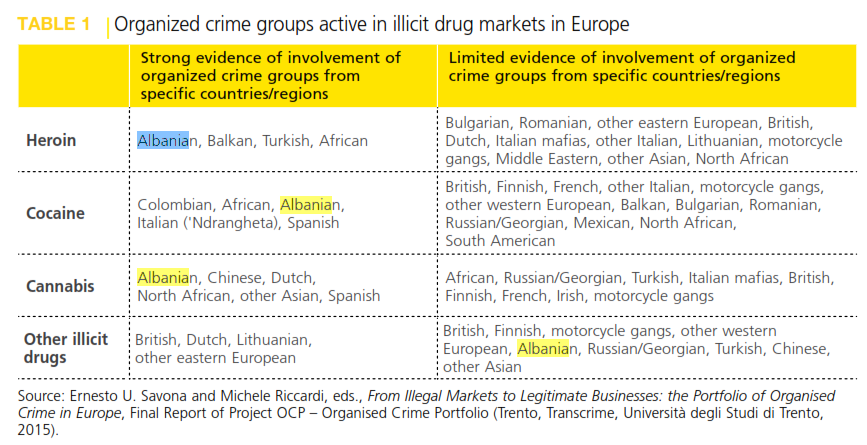 Albania is a key country for the production and sale of cannabis. This drug is even registering an increase in terms of its use.
Such fact is mentioned by the United Nations Organization Drug and Crime Office (UNODC), in the framework of the publication of the "Annual Global Drug Report" for 2017.
This report says that Albania is one of the countries most involved with criminal groups who deal in the traffic of heroin, cocaine and cannabis.
"The main sources of cannabis in Europe are within the region, especially Holland and Albania, although Europol has identified Czech Republic as an important hub of distribution of smuggled cannabis in neighboring countries", the report says among others.
The report also adds that our country is the first point of distribution for cannabis coming from Afghanistan.
The UN office also reports that in 2014, Albania has produced 540 tons of cannabis and that last year, earnings from drugs amounted to 2.6% of the country's GDP. /balkaneu.com/