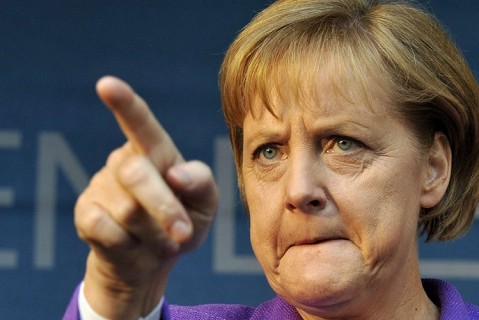 Athens, January 28, 2015/ Independent Balkan News Agency
By Spiros Sideris
Speaking at a closed meeting of her party's parliamentary group, Merkel reportedly said, according to information given by the Reuters, that she expects Greece to reaffirm its commitments to the support program.
She reportedly stated that the program finishes at the end of February, noting that the last installment to Greece has not been paid and that it will be released only if Greece meet its commitments.
The responsibility for further developments belongs to Greek government, the chancellor reportedly said according to the Reuters.
Meanwhile, Merkel sent the message that for Berlin there is no reason for a 'haircut' of the greek debt, after reportedly stating that she is surprised that the political debate revolves around the debt, as the international community has cut interest rates and repayment begins in 2020.
Earlier, the German chancellor had given Congratulations to Alexis Tsipras, but also sent her own messages, noting that the SYRIZA government comes to power at a difficult time and hopes that working with him will help strengthen the traditionally good relations between the two peoples.
Relatively late, Merkel congratulated Tsipras with absolute formality, but with spikes for the hard work in front of the new Prime Minister, by sending him messages on the difficult negotiations that will take place.
"You assume at a difficult time in which we have a great responsibility. I hope that the cooperation with you will further strengthen and deepen the traditionally good and deep friendship between our peoples. For your future job as Prime Minister I wish you strength and success", stated the telegram of the chancellery.