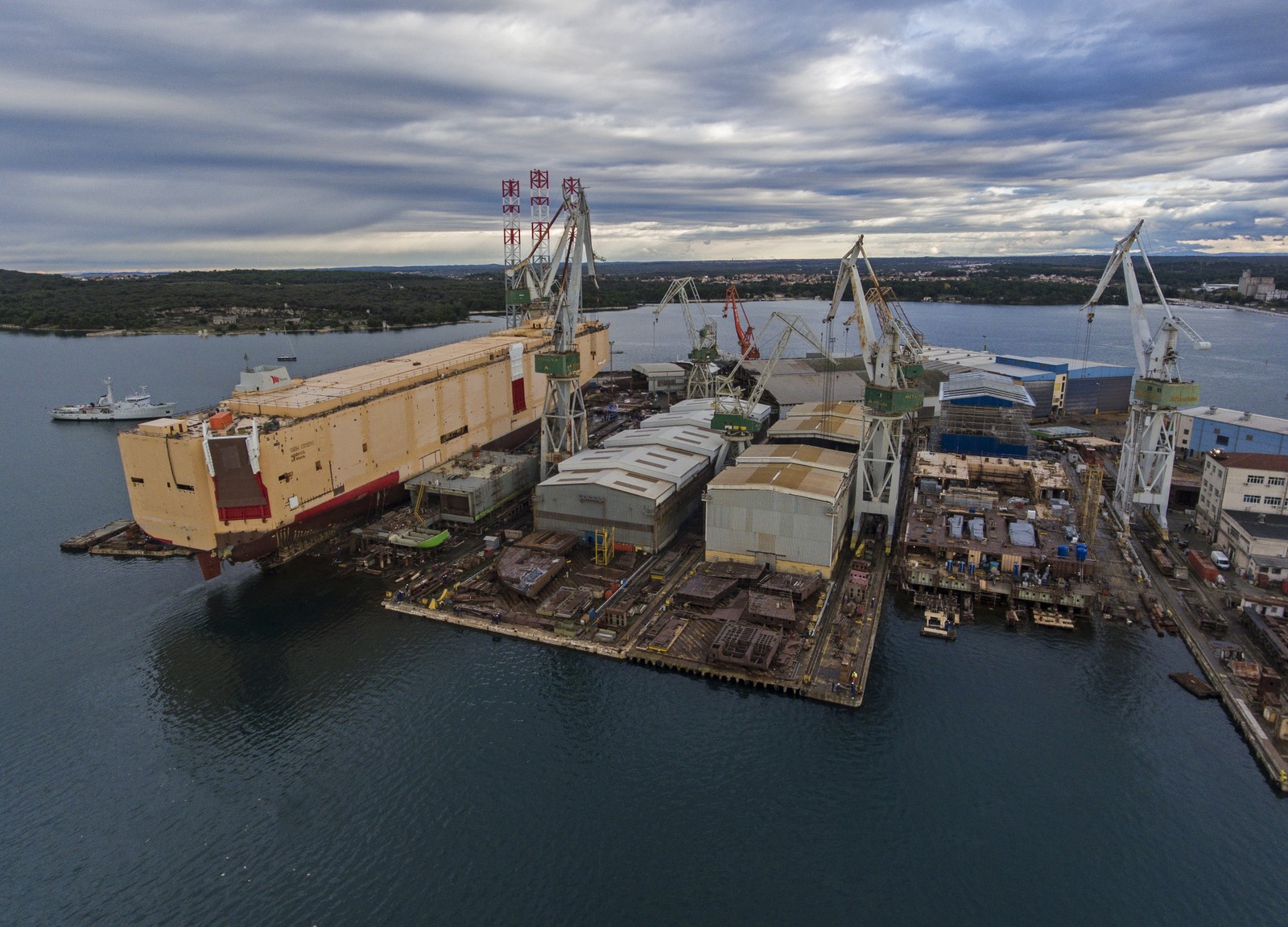 The Uljanik shipbuilding company and shipyard in Pula, Croatia was founded in 1856 and for over 150 years worked intensely delivering newly-built or repaired ships to and from all continents.
In 2016, unable to fulfil its wage engagements to the staff, the company turned to the Croatian government for financial help. The company employs nearly 1,800 persons -an important detail mentioned by the commissioner, too. The EC saw Zagreb's support also as a chance for dozens of jobs to be preserved in the "the region of Adriatic Croatia" as they characteristically noted.
A year and something later, the European Commission came to announce through commissioner Margrethe Vestager, in charge of competition policy, that they approve of the state guarantees for a 96 million euro loan for Uljanik, as well underlying that the guarantee "did not violate EU state subsidy rules", as HRT reports.
"On 15 January 2018, Croatia completed its notification to the Commission of plans to grant a State guarantee on a €96 million loan in favour of Uljanik" shipbuilder, said the EC press release.
"The Croatian State guarantee will help the Uljanik shipyard to continue operating and maintain 1 800 jobs, while they work out a sound restructuring strategy to ensure its future. We approved it today. The restructuring plan must return the company to long-term viability without continued public support, to preserve jobs in Istria on a sustainable basis", read the commissioner's press release.
The governmental aid will enable the Pula-based business to "pay wages, suppliers and other urgent liabilities over the next months and prevent it from going out of business, while preparing a restructuring plan"…/IBNA