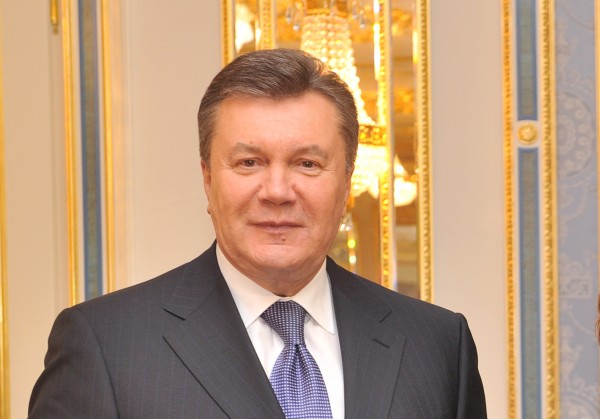 By Clive Leviev – Sawyer of The Sofia Globe
Former Ukrainian president Viktor Yanukovych owns a total of 20 hectares of land in popular seaside resort areas along Bulgaria's Black Sea coast, according to a report in Bulgarian-language media.
Yanukovych acquired the land in Sunny Beach, Ahtopol and Lozenets, in areas not yet built up, after a lightning visit to Bulgaria in 2008, two years before he became Ukraine's president, a report in 24 Chassa said.
He arrived on a private jet, landing at Bourgas Airport, spent a few hours touring the Bulgarian Black Sea coastline and then signed the deals, according to the report, which quoted sources familiar with the transactions.
Yanukovych had dinner with his Bulgarian partners in the evening and then returned to the Ukraine. The following day, the money for the property was paid in full, the report said.
After his ouster by Ukraine's parliament in February, Yanukovych was made the subject of an asset freeze by the European Union in March. The asset freeze covered the former president as well as 17 other senior officials and family in his entourage.
The asset freeze by the European Union was announced in response to Yanukovych allegedly having embezzled Ukrainian state assets and for having been behind human rights violations.
Yanukovych, said to have an estimated net worth of $12 billion, has denied embezzling funds. He has holed up in Russia since being deposed as president, a post he claims to still hold.
On Bulgaria's Black Sea coast, Russians have predominated in recent property acquisitions.
Notable Russians named in the same 24 Chassa report as owning property on the Bulgarian coastline include Mikhail Boyarsky, a Russian actor who keenly supports Vladimir Putin and who is said to have a house near Bourgas; the singer Philip Kirkorov, reportedly owner of apartments in a gated complex in Ravda; singer Oleg Gazmanov, who has an apartment in Kavarna, television personality Anatoly Kashpirovsky, who has a house in Ravda; Sergey Zakharov, a famous singer from Soviet times, who has a family house near Varna; and Vladimir Vinokur, a famous actor and impersonator who has an apartment on the Black Sea.
(Photo: EC Audiovisual Service)