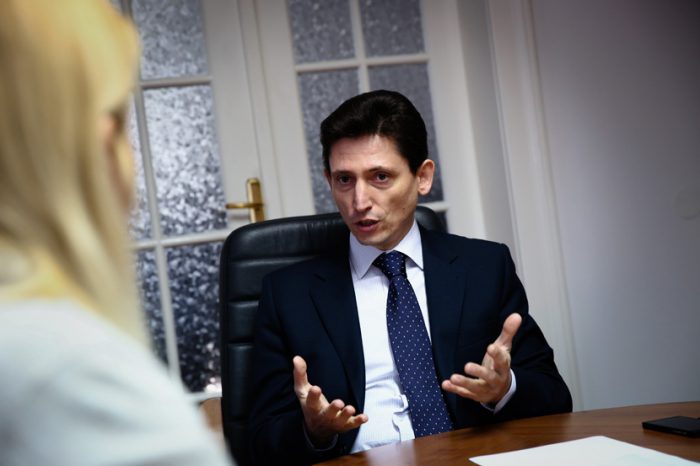 Due to a latest Ukrainian security service's report, the spotlight is again on hundreds of Serbs who are currently fighting in the Ukrainian battlefield, while some of them are with a paramilitary Russian formation, reports BIRN.
During an interview of Ukraine's ambassador to Belgrade, Oleksandr Aleksandrovych with BIRN, the foreign official said that
"Serbia is doing nothing to stop its citizens from fighting in East Ukraine while Moscow is 'using Serbia' for its battles elsewhere."
The phenomenon of Serbs going to Ukraine to fight on the side of pro-Russian forces in the east is not new. Kiev has knocked on Belgrade's door regarding this issue repeatedly, but says Serbia has done nothing much to curb the numbers of its citizens leaving for a foreign front.
While speaking to BIRN, Aleksandrovych mentioned that some 300 Serbs are currently fighting in Ukraine. As the above mentioned report reads, six people from Serbia and Bosnia are at the moment in Ukraine with a paramilitary Russian formation.
By Ukrainian standards, what Serbs do is considered terrorism. Although Serbia passed a relevant law in 2014, that does not allow its people to go fight in other countries' war zones, Serbian citizens seem indifferent to it and insist on helping Russia; a country with which Serbia shares strong ties for years now.
Ukrainian ambassador explains how Russia works its way through the Balkans and Europe
Aleksandrovych believes what other Western countries also think of Russia; that its closeness with Serbia is because it is using it to achieve greater goals, thus Serbia should keep an eye on this relationship.
According to BIRN, during his interview, the Ukrainian ambassador "listed what he saw as Russia's various destabilising actions in the Balkans.
'Russia trains Serbian mercenaries to kill Ukrainians. Russia used Serbian extremists to make a coup d'etat in Montenegro. Russia encourages Serbian separatism in [the Serb-dominated Bosnian entity of] Republika Srpska to destabilise Bosnia and Hercegovina.
"Russia uses Serbian factor to destabilise Macedonia. Russia plays an active role in putting Serbian Kosovars against Albanian Kosovars. Russia sells its airplanes to Serbia to create tensions with Croatia.'"
Several EU countries consider Russia's action as "propaganda" against Europe and Western Balkans. Eight of them, as Tanjug reported on October 24, signed a letter asking  for it to be "countered". Referring to the letter, EU's foreign policy chief, Federica Mogherini, said the Union would respond to it…/IBNA
Photo: Marko Todorović