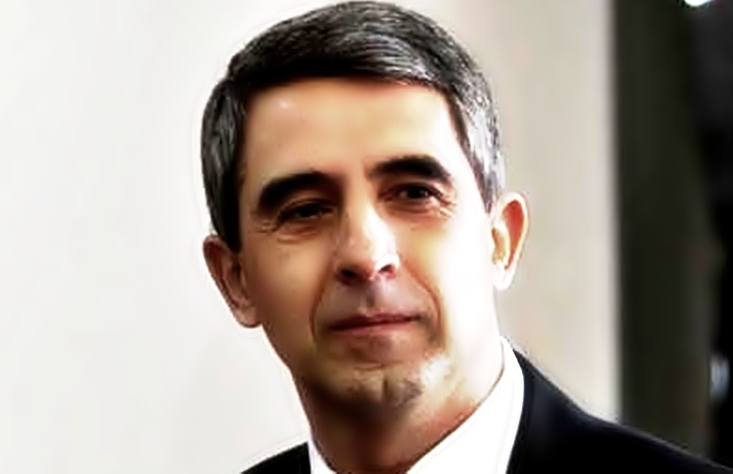 By Clive Leviev-Sawyer of the Sofia Globe
The situation in Ukraine shows the importance of the European integration process for Europe and the world, Bulgarian President Rossen Plevneliev told the National Assembly in Sofia on March 14 2014.
He was speaking two days ahead of a planned referendum in Crimea on secession from Ukraine and accession to Russia, a move by leaders in the autonomous region that has been rejected widely in the democratic world.
"Bulgaria should contribute to the development of integration and peace. Bulgaria is an important factor in the region," Plevneliev told Parliament.
The people of Ukraine alone had the right to decide their future by conducting fair elections, he said.
The European Union and the United States were relying on diplomacy, while Russia had responded with tanks and occupation of Crimea – the approach of the communist state – and it was possible that Russia would base an unlawful annexation of Crimea on the planned March 16 referendum.
"The conflict is very dangerous and far-reaching. If there is an escalation, I will convene the Consultative Council on National Security".
Plevneliev said that one of the lessons of the Ukrainian crisis was where the systematic disregard of the rule of law leads.
"The imposition of an oligarchic model of the economy, media concentration and disregard for the rule of law, a façade of democracy and endemic corruption have contributed decisively to the crisis in Ukraine, and I hope that Bulgaria will draw its own conclusions from that," Plevneliev said.
Earlier, Bulgaria's foreign minister said that the country would not recognise the referendum in Crimea, which it saw as unlawful.
But during Plevneliev's address to Parliament, there was some heckling and jeering during his remarks on Ukraine. The parties of the ruling axis, the Bulgarian Socialist Party and the Movement for Rights and Freedoms, have been largely silent on the Russian invasion of Crimea, although individual MPs have made some comments.
Apart from some intrinsic Russophilia among the ranks of the BSP, which is the lineal successor to the Bulgarian Communist Party that ran the then-Soviet satellite in the communist era, some within the BSP have highlighted Bulgaria's energy supply dependence on Russia as a reason not to alienate Moscow.