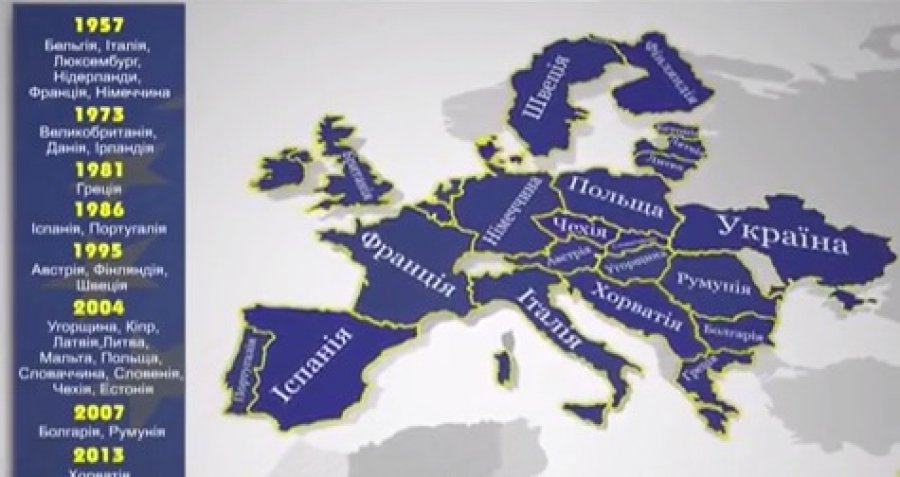 By Milos Mitrovic – Belgrade
The embassy of Ukraine in Serbia sent the note to Serbian Ministry for Foreign Affairs apologizing for the technical mistake in promotional video of Ukrainian Prime Minister ArseniyYatsenyuk; the video which tackles the relations between Ukraine and European Union included the map of Europe without Serbia.
Serbian Foreign Ministry announced that Ukrainian embassy has explained that the video did not represent Mr. Yatsenyuk'spersonal view, neither the official position of Ukraine with regard to Balkan countries.
On Monday, Serbian Foreign Minister Ivan Mrkic has summoned Ukrainian charge d'affaires expressing dissatisfaction over the fact that the map in the video did not show Serbia.
The video had been made in 2013 when ArseniyYatsenyuk was one of Ukrainian opposition leaders; in the video,Yatsenyukwas explaining why Ukraine should join European Union.  The territory of the former Yugoslavia was presented in the video as "Croatia".
Some Serbian media noticed that Foreign Ministry was very rapid to complain to Ukrainian embassy over the technical mistake in 2013 video. At the same time, Serbia as a country aspiring to become a member of EU refrained from any comments with regard to the current crisis in the Ukraine.
Earlier this month European Parliament envoy in SerbiaJelkoKacin said he expects Serbia to position itself with regard to Ukraine crisis in accordance with European Union policy.
"We hope that Serbia will understand what is it about and formulate a position, which will be close to that of EU. Montenegro has already done so", Kacinhas said.