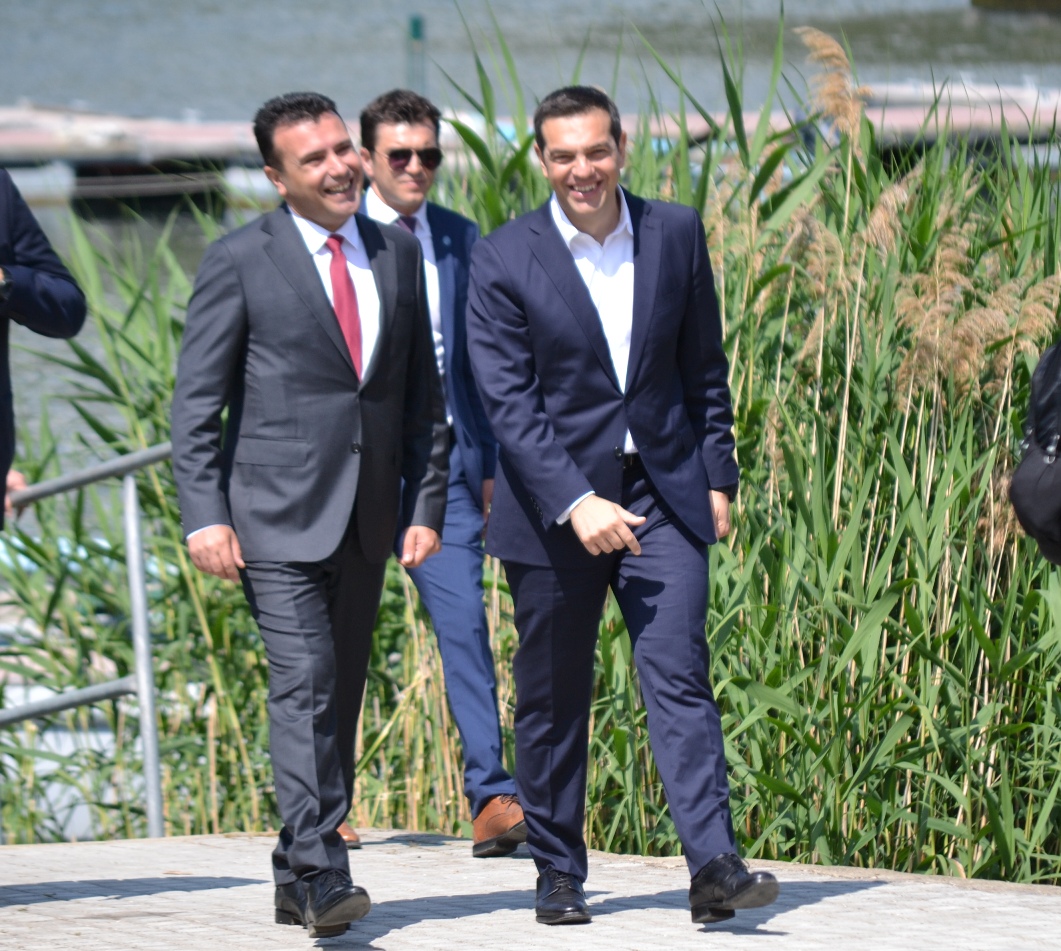 The UK Government has unreservedly welcomed the agreement between Greece and the former Yugoslav Republic of Macedonia on the long-standing issue of the latter's name.
Foreign Secretary Boris Johnson used his Twitter account to declare his satisfaction at the news of the deal: "Fantastic news that PMs @Zoran_Zaev and @tsipras_eu have reached an agreement on the Name Issue. This took leadership & political courage. I urge all political leaders in both countries to recognise the benefits that resolving this long-standing issue will bring."
During a meeting of the House of Commons Foreign Affairs Committee last week, the Minister for Europe Sir Alan Duncan began his reference to the forthcoming Western Balkans Summit that will be held in London by echoing his political chief's statement.
"This massive first step of agreement between the Prime Ministers is, I think, potentially one that will be seen as the moment when an historic breakthrough was established," noted Sir Alan.
Members of the Committee commented that what is in place so far is "only" an official agreement between governments, which however needs to be ratified by the two countries.
Sir Alan Duncan quipped that indeed "a deal is only done when the money is in the bank". As he added, "there are of course processes of endorsement that now need to follow, but the fact that they have reached a deal after 20 years of disagreement and inability, as it were, to have a contract is fantastically good news."
The UK Minister for Europe went on to say that "massive praise and credit" should be given to Prime Ministers Zaev and Tsipras "who have in a very responsible way shaken hands on a deal which is crucial to progress of the Western Balkans and can really develop, I think, much deeper regional harmony and progress."
As he stressed, "this is very very very good news and I welcome it unreservedly."
Asked about what the Foreign Office could do to promote the ratification of the deal in both countries, Sir Alan replied that London must not appear to be interfering in internal matters of other countries and that is sees its role "as a facilitator and encourager." In that sense, he commented, the timing of the Western Balkans Summit in London next month is very fortuitous.
"The two Prime Ministers demonstrated political risk and courage and that's what we like to encourage. The summit will assist the wider appreciation of the merits of this deal, both in the rest of the world and specifically in the two countries," said Sir Alan Duncan.
He also agreed with the need for the UK and everyone else interested in the progress of the Western Balkan countries to be "on their guard" against attempts by third countries to interfere in the deal endorsement process in FYROM, through social media or in any other way.
The reference was a clear warning against possible Russian attempts to hamper the deal with Greece in order to prevent Skopje's route to becoming a NATO and EU member-country./IBNA
Photo: IBNA/Spiros Sideris