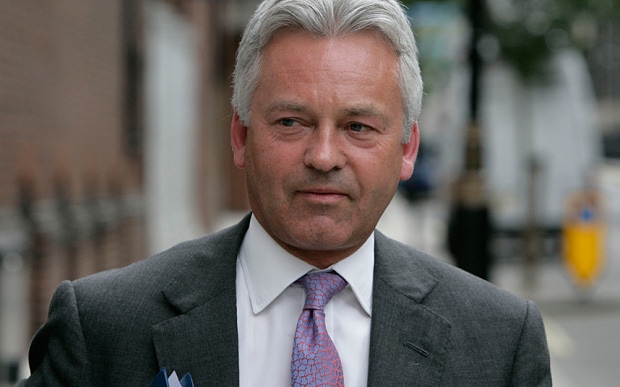 A letter by the National Federation of Cypriots in the UK addressed to Prime Minister May, condemning the illegal unilateral declaration of the so-called 'Turkish Republic of Northern Cyprus', has provided the opportunity for the British government to restate its position regarding the Cyprus issue at a time of renewed international movement.
Responding on behalf of 10 Downing Street, Minister for Europe Sir Alan Duncan has assured the UK-Cypriot community of the UK's ongoing support for a just and lasting settlement.
"We continue to believe that the internationally accepted model of a bi-zonal, bi-communal federation is the best way to achieve this goal," states Sir Alan in his letter to the Federation President Christos Karaolis.
He goes on to say that London endorses the UN Secretary-General's view that prospects for a settlement remain alive and supports the in-depth consultations conducted by his Special Envoy Jane Holl Lute.
On the burning issue of security and guarantees, the Minister writes: "The UK has always made clear that we are open to whatever arrangements the two sides and the other Guarantor Powers can agree to meet the security needs of both Cypriot communities. A final deal will only be possible if it passes referenda in each community."
Mr Karaolis had raised the issue of the Turkish threats over the exploitation of hydrocarbons in the Exclusive Economic Zone of the Republic of Cyprus.
In response, Sir Alan reiterates that "the UK has long recognised the sovereign right of the Republic of Cyprus to exploit the natural resources in its EEZ and we want to see that exploration go ahead. We believe Cyprus' hydrocarbons should be developed for the benefit of all Cypriots, and urge all parties to look for ways by which the development of hydrocarbons can support the search for a settlement."
The Foreign Office minister concludes by repeating that his government's commitment to a settlement of the Cyprus issue "remains unchanged" and that it will continue encouraging all parties to engage constructively with the UN consultations./IBNA