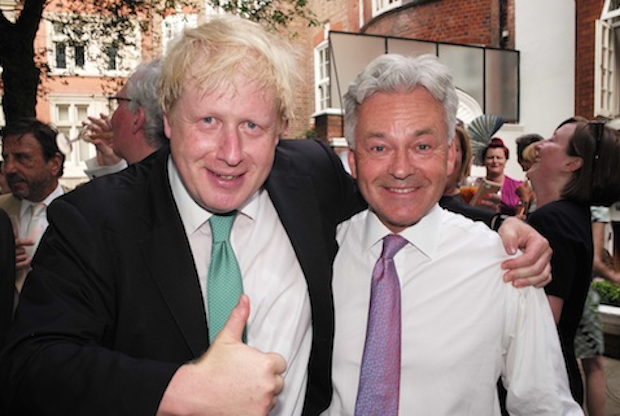 The United Kingdom will be represented at the Geneva conference on Cyprus by Foreign Secretary Boris Johnson and the Foreign Minister for Europe Sir Alan Duncan.
Mr Johnson confirmed his attendance on Tuesday during a House of Commons debate on foreign policy. His presence in Geneva will aim at "promoting the momentous talks" taking place, with the hope of finally bringing about a resolution of the Cyprus issue, as Foreign Minister Ellwood commented.
Sir Alan had earlier confirmed his attendance with a post on Twitter. The Minister for Europe spent Tuesday in New York, where he attended the first UN Security Council meeting under António Guterres. He had an opportunity for a private meeting with the new UN Secretary-General during which they discussed "the possibilities for peace in Cyprus."
Sir Alan Duncan is the UK politician that has been delving deeper into the details of the Cyprus negotiations on behalf of the British government. His presence in Geneva is seen as substantial in forming the strongest possible UK delegation, while of course Mr Johnson's attendance attests to the importance that London attributes to the conference.
The two politicians will be accompanied by a team of diplomats and civil servants that have been following the Cyprus issue intensely.
At the same time, government sources do not rule out the Prime Minister Theresa May also traveling to Geneva. Her presence there would be decided if a deal on guarantees and security was in sight, and would also depend on the presence of the other two guarantor powers' leaders, President Erdogan and Prime Minister Tsipras.
"It would be good to see the leaders in Geneva," a UK official told IBNA, reckoning that it would mean that significant progress will have been made and also that there would be the political will for "flexibility", as London has been calling for over the last year and a half.
Mrs May has been fully and extensively updated on the Cyprus talks, having asked advisors for detailed memoranda./ΙΒΝΑ