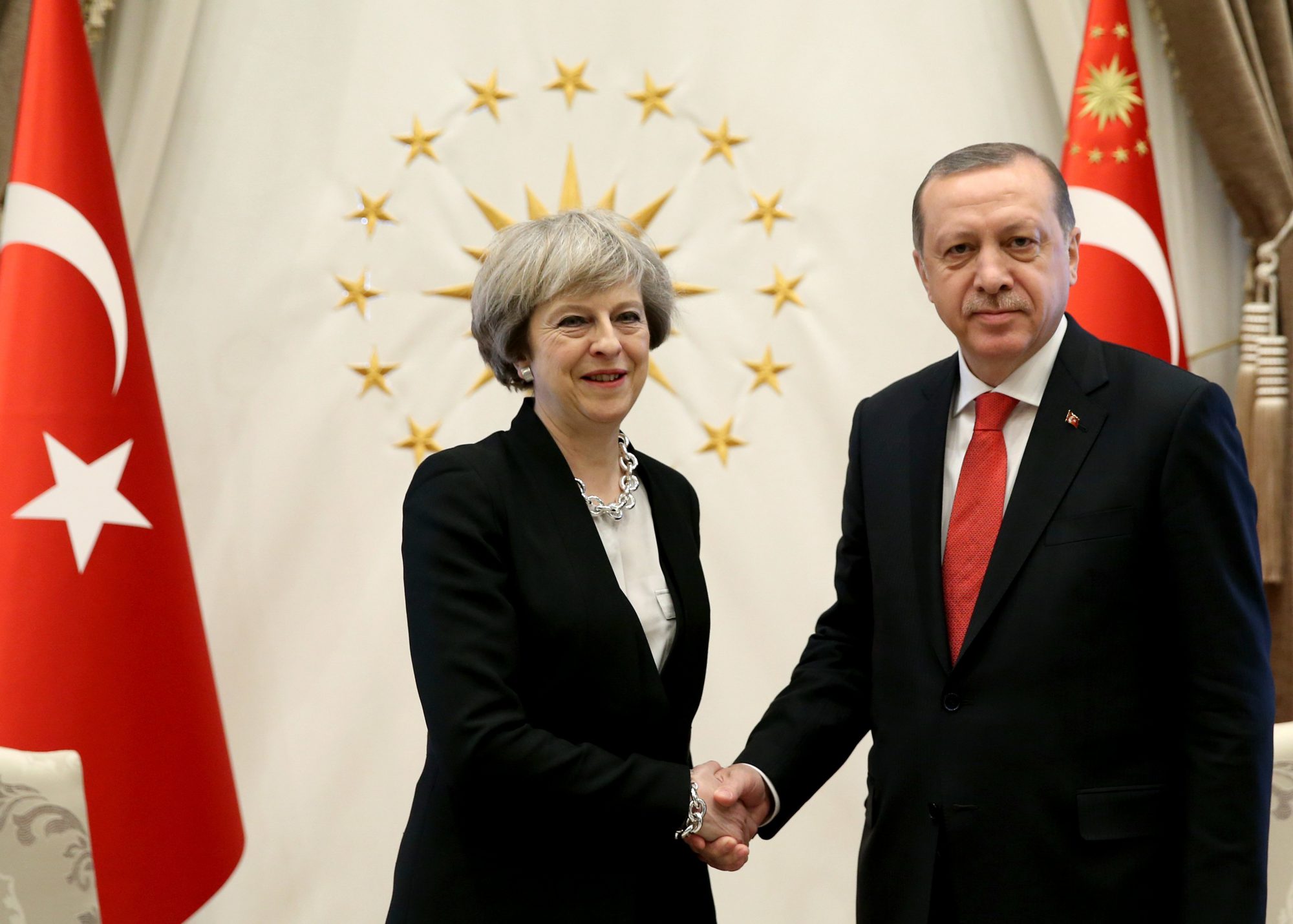 Turkey's military operations in Syria's Afrin has been met with cautious understanding by the UK Government.
Last Friday, Prime Minister May called President Erdogan to discuss the ongoing operations and she said she recognised "the right of Turkey to secure its border."
A similar comment had been made by the Foreign Secretary Boris Johnson on Twitter earlier in the week: "Watching developments in Afrin closely. Turkey is right to want to keep its borders secure. We share goal of reducing violence and keeping focus on most important task: a political process in Syria that leads to the end of the Assad regime."
A Downing Street spokesperson said that the UK Prime Minister and the Turkish President agreed on the need to protect civilians and avoid a deterioration in the humanitarian situation.
The Prime Minister also underlined that the UK would continue to work with Turkey to tackle the threat posed by the PKK more broadly.
"The Prime Minister recognised the important role that Turkey is playing in Syria, both in the Counter-Daesh Coalition and in hosting more than 3 million refugees from the conflict. She reiterated her strong belief that the long-term stability of Syria can only be secured through a political settlement and restated the importance of the primacy of the UN-led talks in Geneva to achieve this.
"The Prime Minister and President Erdogan welcomed the continuing industrial collaboration between the UK and Turkey, including through the recent Turkish Airlines deal with Airbus. They agreed to continue to discuss ways to enhance the UK's trade relationship with Turkey as we leave the EU."
"The Prime Minister also reaffirmed her strong desire for a resolution to the case against Amnesty International staff," said the Prime Minister's spokesperson.
Mrs May's understanding towards Turkey's military actions and the fact that she didn't miss the chance to discuss bilateral trade, were pointed out by commentators as a reminder of the increased importance that London attributes to Ankara as a key partner, especially at a time of preparations towards the post-EU membership era…/IBNA