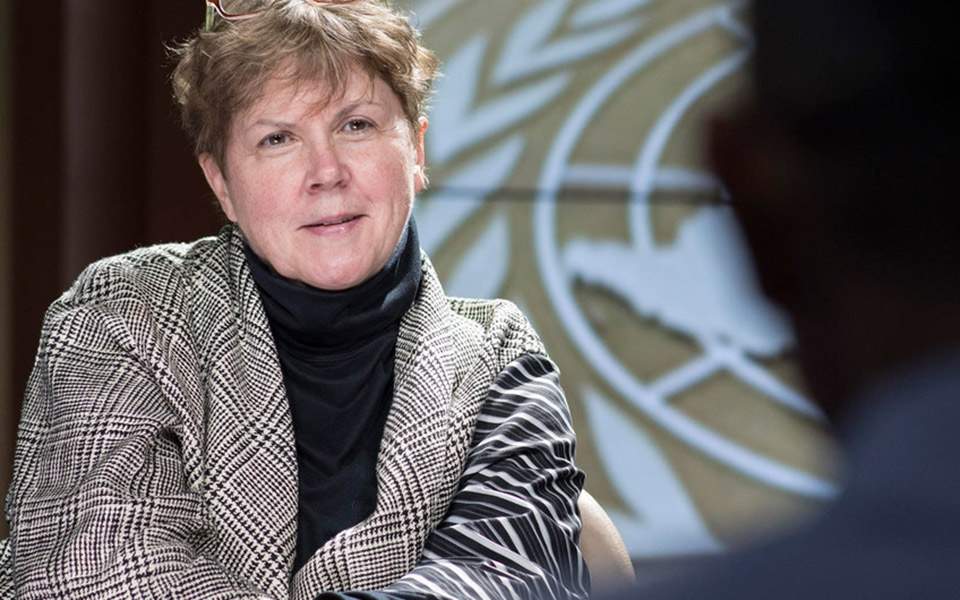 The UK Government stands ready to assist in achieving progress towards a lasting and fair settlement of the Cyprus issue, while also planning for a visit to London by the new UN Secretary-General's envoy Jane Holl Lute.
Whitehall sources have told IBNA the Foreign Office understands that Ms Lute would like to visit all three guarantor powers in the coming weeks, in addition to meeting the Cypriot leaders.
The UN official is to judge whether conditions exist for a resumption of the talks between Greek and Turkish Cypriots, which failed to reach a breakthrough last summer in Crans Montana.
The same sources have said that the timing of a UK meeting with Jane Holl Lute is still to be determined.
Last month a Foreign Office spokesperson had stated that "the Government welcomes the appointment of Jane Holl Lute as consultant to the UN Secretary General on Cyprus settlement; we hope all parties will seize the opportunity, building on the progress achieved in Crans Montana towards a bizonal, bicommunal federal solution to the Cyprus issue."
In the meantime the Foreign Office has reiterated the UK position on issues relating to Cyprus with a letter by Minister for Europe Sir Alan Duncan addressed to the long-standing champion of the Cypriot cause Theresa Villiers, the Conservative MP for Chipping Barnet in north London.
Ms Villiers had written to former Foreign Secretary Boris Johnson to mark the 44th year since the Turkish invasion and start of occupation of Cyprus.
Sir Alan reiterated the British belief that the internationally accepted model of a bizonal, bicommunal Federation is "the best way to achieve that goal."
On the subject of security and guarantees, he stated: "The UK has always made clear that we are open to whatever arrangements the two sides and other Guarantor Powers can agree to meet the security needs of both Cypriot communities."
The UK Minister for Europe added that since Crans Montana the British Government has urged all parties to avoid words or actions that risk escalating tensions in the region or that could have a negative impact on the prospects for resuming the talks.
Sir Alan Duncan also made a reference to the recognition by the UK of the Republic of Cyprus's sovereign right over the natural resources in its Exclusive Economic Zone, repeating that London "wants to see exploration go ahead."
"Reaching agreement on the remaining issues will require tough choices and compromises, but with political will we judge a settlement is still achievable," concluded the UK Minister for Europe…. / IBNA
Main Photo (File): Jane Holl Lute, consultant to the UN Secretary General on Cyprus settlement