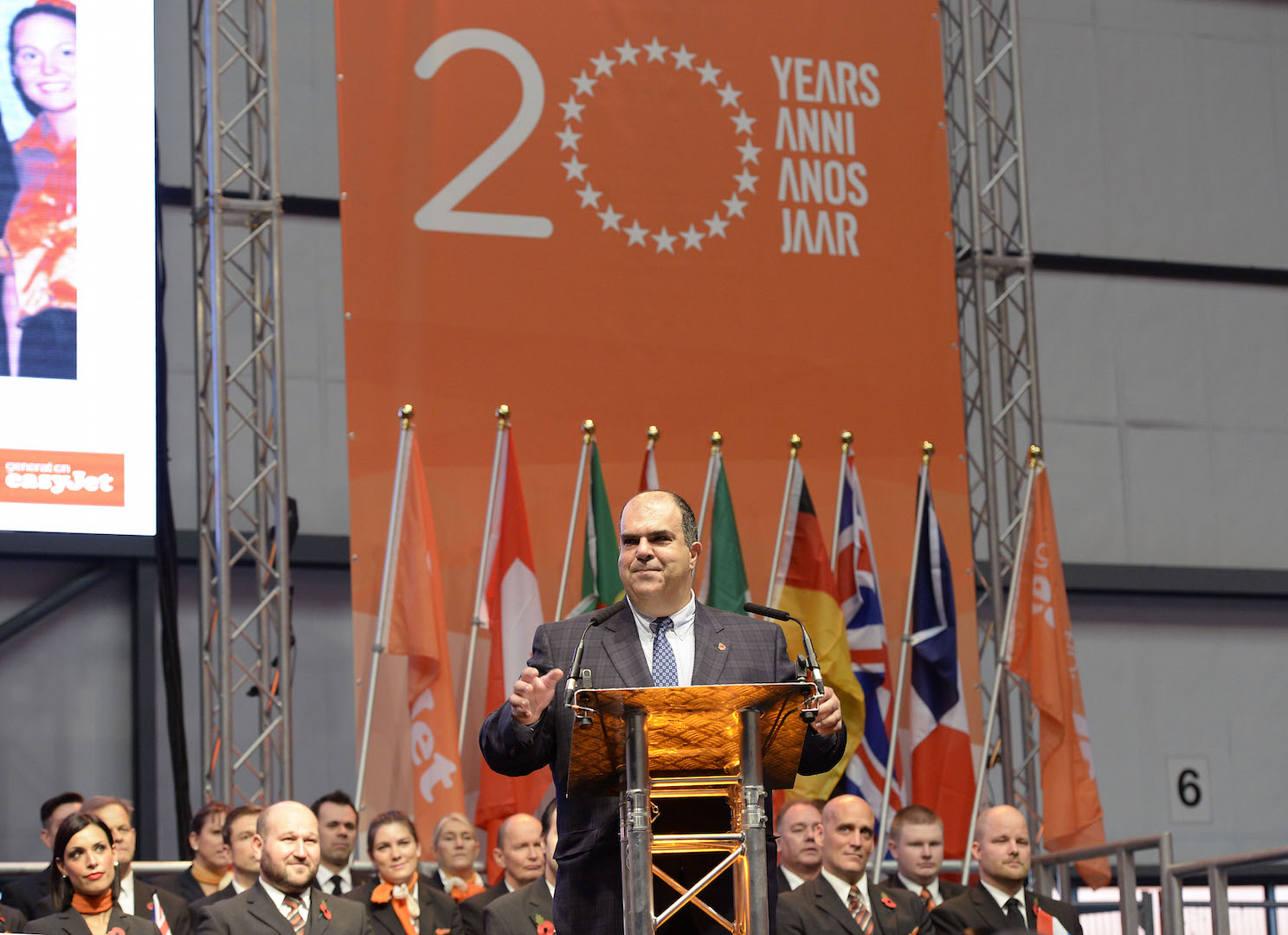 Sir Stelios Haji-Ioannou, the founder of easyJet and a host of other businesses with the same prefix, is the wealthiest resident of Greek and/or Cypriot nationality or descent in the UK.
According to this year's Rich List by the Sunday Times, the Cypriot entrepreneur is worth £2,950m, making him the 48th richest person in the UK.
Ranking 62nd are Alki David and the well-known Leventis family from Cyprus, active in a wide range of industries, from drinks with the London-listed Coca-Cola HBC bottling business and media with the free web TV provider FilmON to legal cannabis oil and hologram technology. Their wealth stands at £2,200m.
At number 66, with £2,000m are the Lazari family, with a huge property portfolio now in the hands of the empire creator's children, since the death of Chris Lazari in the summer of 2015.
The first Greek on the list, at 72, is the publicity-shy executive of the commodities and mining Swiss giant Glencore, Telis Mistakidis, with a fortune estimated at £1,900m.
Cypriot property tycoon John Christodoulou of the London-based Yianis Holdings is 90th on the list with an estimated £1,500m.
Anthony Green and the Zochonis family, who have nurtured a soap business worth £811m in Manchester, are 166th, followed at 174 by Chris Rokos, a hedge fund manager and investor worth £775m.
At 207 of the Rich List come the Logothetis brothers and their family, of the Libra Group, having amassed a fortune of £650m operating businesses in shipping, property market and aviation.
Michael Lemos, heir to the famous ship-owning family, is 221st with £605m.
Then comes the very well-known in the UK through his TV appearances Theo Paphites who has set up popular lingerie and stationery firms. He is worth £301m and can be found at the 408th place of the Rich List.
At 560 is Alex Goulandris, a maritime lawyer, CEO of an innovative company digitising trade documentation for loading cargo ships and son of a famous shipping family, with a fortune of £210m.
Spot 642 goes to another Greek hedge fund manager, Trifon Natsis, with £185m. At 793 comes the Cypriot philanthropist and very successful entrepreneur Stelio Stefanou, worth an estimated £140m.
Actually, the richest Cypriot in the UK is John Fredriksen, the 74-year old Norwegian shipping and oil tycoon who has been granted Cypriot citizenship. His jaw-dropping £6.7bn fortune brings him at the 19th place on the Rich List.
The richest person in the UK for 2018 is the self-made billionaire, son of a joiner from Manchester, Jim Ratcliffe. The owner of the Ineos chemicals company is worth an incredible £21.050bn, a rise of more than 15 million pounds in a year…. / ΙΒΝΑ
Main Photo: Sir Stelios Haji-Ioannou, the founder of easyJet addressing the audience