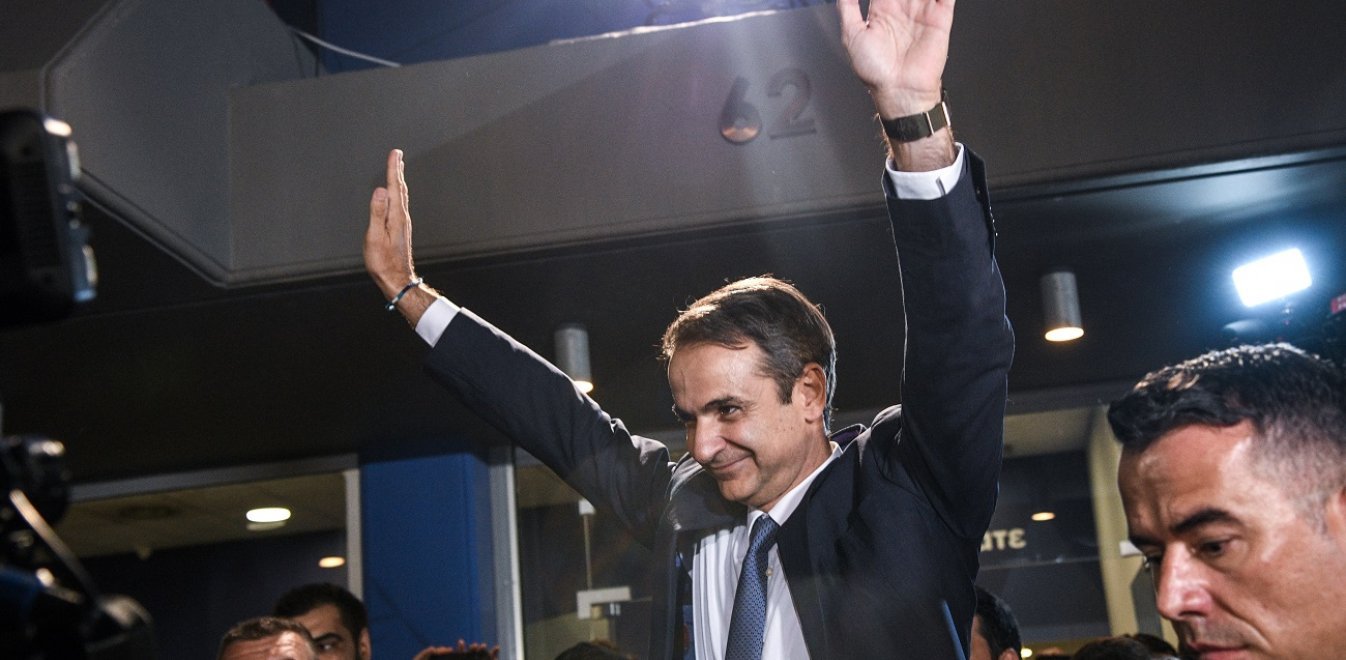 The change of guard at the top of Greek politics has been largely well received by the press in the UK, even if Kyriakos Mitsotakis's win had been anticipated with a sense of inevitability.
The British commentators and correspondents have highlighted the perceived new course that the election result signifies in terms of economic policy.
Most agree that the new administration will be more "business friendly" with lower taxes, less red tape and further incentives for investments.
"Now [Greece] is back on the open bond markets and appears to have ended its four-year dalliance with left-wing populism," noted the Times.
The newspaper also pointed out that after years of political turbulence which coincided with the financial trouble that faced the county, there has now emerged a government with "a stable majority".
Mr Mitsotakis has created expectations of a push towards reforms that have not materialised over the last years, as the Financial Times have reported.
"Domestically, the scale of the new prime minister's win — his party will enjoy an absolute majority in parliament — is expected to free him to pursue reforms that have been delayed or opposed by successive governments.
"But Mr Mitsotakis will have to reassure Greece's creditors that his government will comply with a programme of further reforms agreed with the outgoing administration when the country emerged a year ago from its third international bailout."
The Financial Times have also pointed out that the new Greek government includes a large number of technocrats, in an apparent wish to demonstrate that expertise will be utilised.
As far as party politics is concerned, the Guardian commented that "although New Democracy has traditionally espoused socially conservative views, as one of Europe's most nationalist rightwing parties, Mitsotakis has been at pains to move it to the centre. Privately, he describes himself as a progressive with liberal economic views".
The British media do not forget the defeated Alexis Tsipras, who they had come to view more positively than at the beginning of his premiership, due to to his "pragmatic" change in approach and the Prespes Agreement on the Macedonian issue.
The BBC predicted that "he'll regroup in opposition and wait in the wings to seize on any misstep by Greece's new leader; this is by no means the last Greece will hear of Alexis Tsipras."/ibna