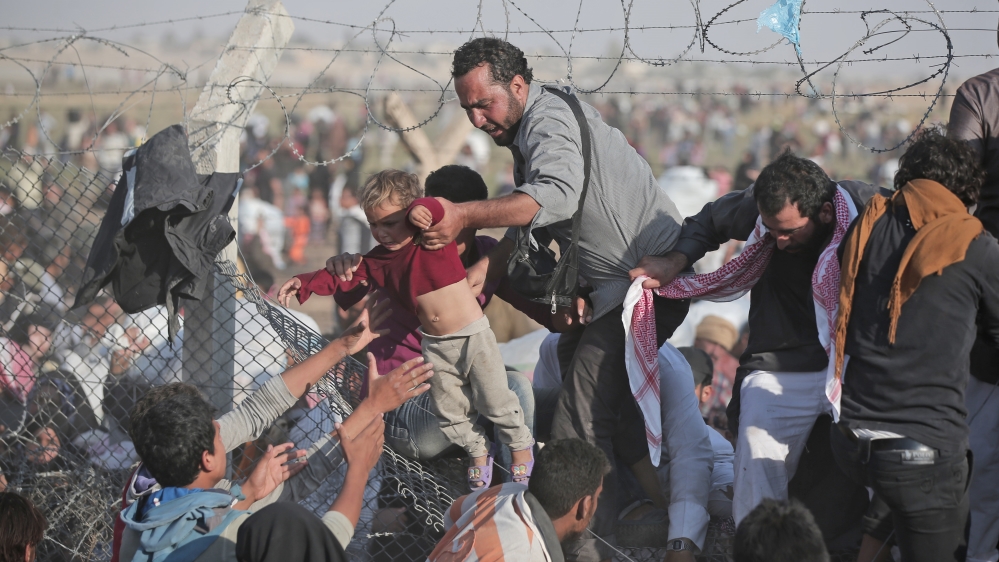 London, December 12, 2015/Independent Balkan News Agency
By Thanasis Gavos
The refugee crisis that has been rocking Europe has also been having a number of other repercussions, not least with regard to the UK's effort to achieve reform of key European policy areas.
British Prime Minister David Cameron has been visiting European capitals with the aim of convincing fellow EU leaders about the reasonableness of his reform demands, ahead of the referendum over 'Brexit'.
While he was travelling to Bucharest and Warsaw, back in London Minister for Europe David Lidington got to explaining to foreign correspondents where we currently stand in the negotiation process.
The minister admitted that "the most difficult and challenging element was always going to be the issue of welfare and migration" and prompted by IBNA to comment on whether the refugee crisis has been making countries more receptive to the British proposals, he basically said that this is indeed the case.
"I don't think an agreement on welfare change will be easy, I think there is a lot of work to be done; but I do find that partly as a result of the refugee crisis there is perhaps an understanding that might have not been present before of why there has been a reaction amongst ordinary people in the UK to the very large levels of migration from both inside and outside the EU that we have seen in recent years," was Mr Lidington's remark.
On a question about the role of Greece in dealing with the waves of refugees coming to the EU's south eastern external border, the British Minister for Europe said that although this is primarily an issue for Schengen zone member states to discuss, London would say that a lot of help is available through Frontex to Greece. "Greece has got a really difficult challenge partly because of its geography, the sheer number of islands; but what I would encourage our friends would be to work with the institution, particularly Frontex to find a way forward," he said.
On Turkey, David Lidington noted that Europe should start by recognising that the country is providing a home to more than 2.5 million people that have fled Syria. "One reason why people have moved from Turkey but also from Lebanon and Jordan to Europe is that the lack of adequate contribution in humanitarian help means that the UN has cut the rations of food in the refugee camps and that makes particularly parents more desperate," added Mr Lidington.
That means that all countries should ensure that they follow up on promises of help to Turkey in managing the burden. "All European countries need to ask themselves if they are doing enough. Few of them have reached the development spending target signed before the UN."
Expanding even further on the necessity of collaboration between the EU and Turkey, David Lidington was keen to stress that it should extend to much more than just a deal on the refugees. "We want to see the partnership with Turkey to be dealt with on a strategic level, not just seen as a transaction arrangement about migration.
"Developing trade investment both ways will offer massive opportunities to our consumers, manufactures and our service providers. Turkey is also a NATO ally for decades, Turkey wants a Euro-Atlantic alignment. I think it would be a catastrophic strategic mistake for us to push Turkey off and to class them somehow as part of the Middle East. We should see Turkey as a country that we want to encourage to commit firmly, permanently to that Euro-Atlantic perspective and that gives us all as Europeans greater diplomatic reach to areas not only such as the near East but north Africa, central Asia ad Caucasus as well," noted David Lidington.