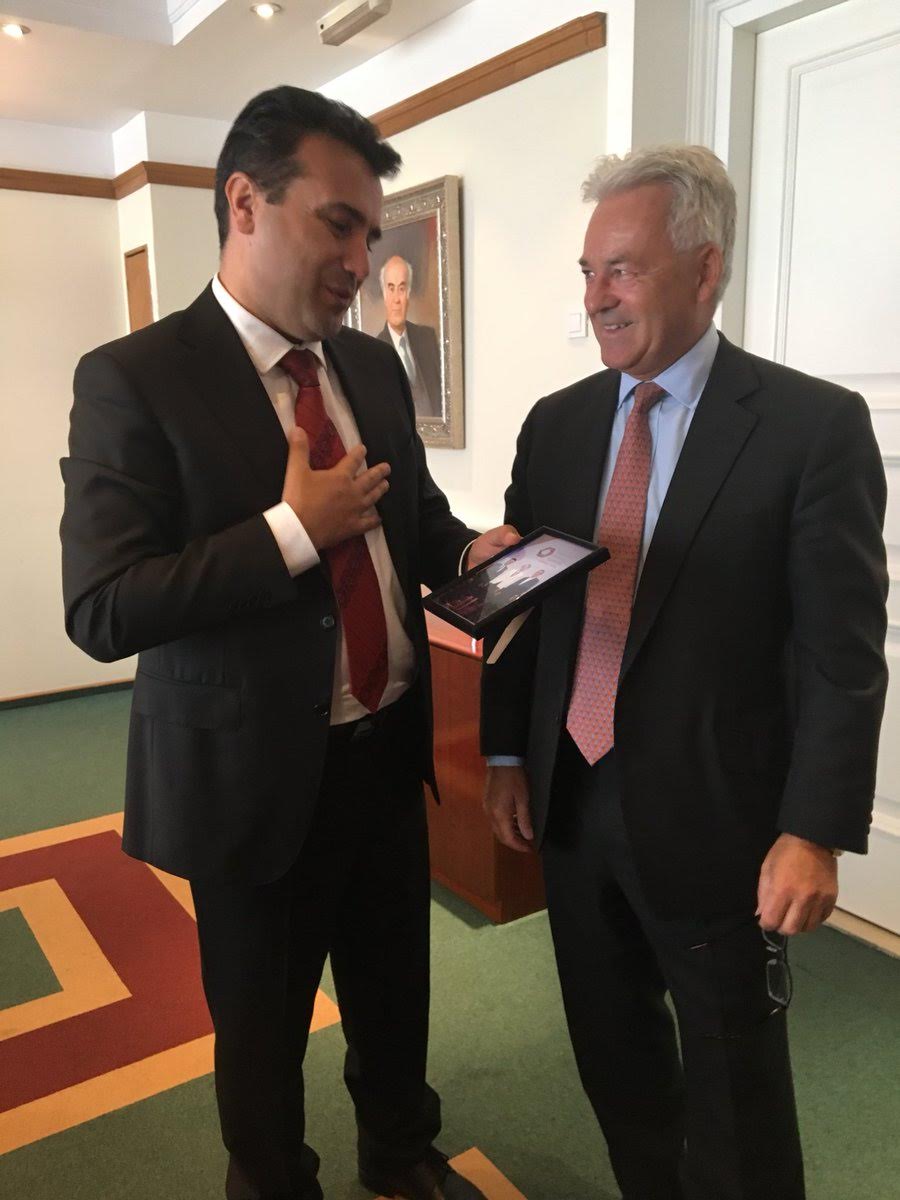 Sunday's referendum in the former Yugoslav Republic of Macedonia on the country's name has everyone watching, including the British.
Diplomats in London confirm that for the UK Government the approval of the Prespa Agreement with Greece is considered of paramount importance in what is seen by many in Whitehall as a proxy battle for influence between the West and Russia over the Western Balkans.
The importance that the UK attributes to the referendum became obvious with the Minister for Europe's recent visit to the area.
Starting from Skopje, Sir Alan Duncan unequivocally stated his country's support for Prime Minister Zaev's efforts to get his country into NATO and the EU.
A UK Government spokesman said that Sir Alan, who met with Prime Minister Zaev and Foreign Minister Dimitrov "underlined the UK's commitment to playing an active and supportive role in the Western Balkans", while discussing with them "the importance of a Name Agreement for Macedonia's Euro-Atlantic path."
The British Minister for Europe himself said: "The United Kingdom remains strongly committed to progress, peace, and prosperity in the Western Balkans. This is an auspicious time for our friends in Macedonia. We have long worked with Macedonia to help them implement reforms that would strengthen the country and move towards it meeting its strategic objective to become part of the Euro-Atlantic family. The historic agreement Macedonia concluded with Greece on the long-running Name Issue is an important step towards that objective. The implementation of the Prespa Agreement would help the country finalise its Euro-Atlantic path and the UK stands ready to support Macedonia in achieving this."
The UK Minister also visited Matka Canyon to launch UK assistance to fYROMacedonia's energy strategy.
The following day, on 19th September, Sir Alan visited Serbia. In Belgrade he met with Prime Minister Brnabic and Foreign Minister Dacic to discuss bilateral relations and regional security, and with Serbia's Minister for European Integration Joksimovic to express the importance of reform and UK's support to Serbia's EU path.
Sir Alan said: "I am pleased to visit Serbia for the second time, almost three months after the Western Balkans Summit in London. The UK and Serbia have a historic and dynamic relationship reaching back over 180 years and I look forward to strengthening that relationship further. The UK supports Serbia's path towards the European Union and we continue to support them in the implementation of necessary reforms which will increase Serbia's stability and prosperity and improve the lives of its citizens.
"The commitment of the Serbian Government to normalising relations with Pristina is welcomed. We stand ready to offer support in reaching a sustainable deal that enhances stability in the region."
Meanwhile, in a TV interview Foreign Secretary Jeremy Hunt made clear that the UK considers Russia's activities in the West as an attempt to undermine democracy and values, and warned Moscow that there is a "high price to be paid" for that…. / IBNA