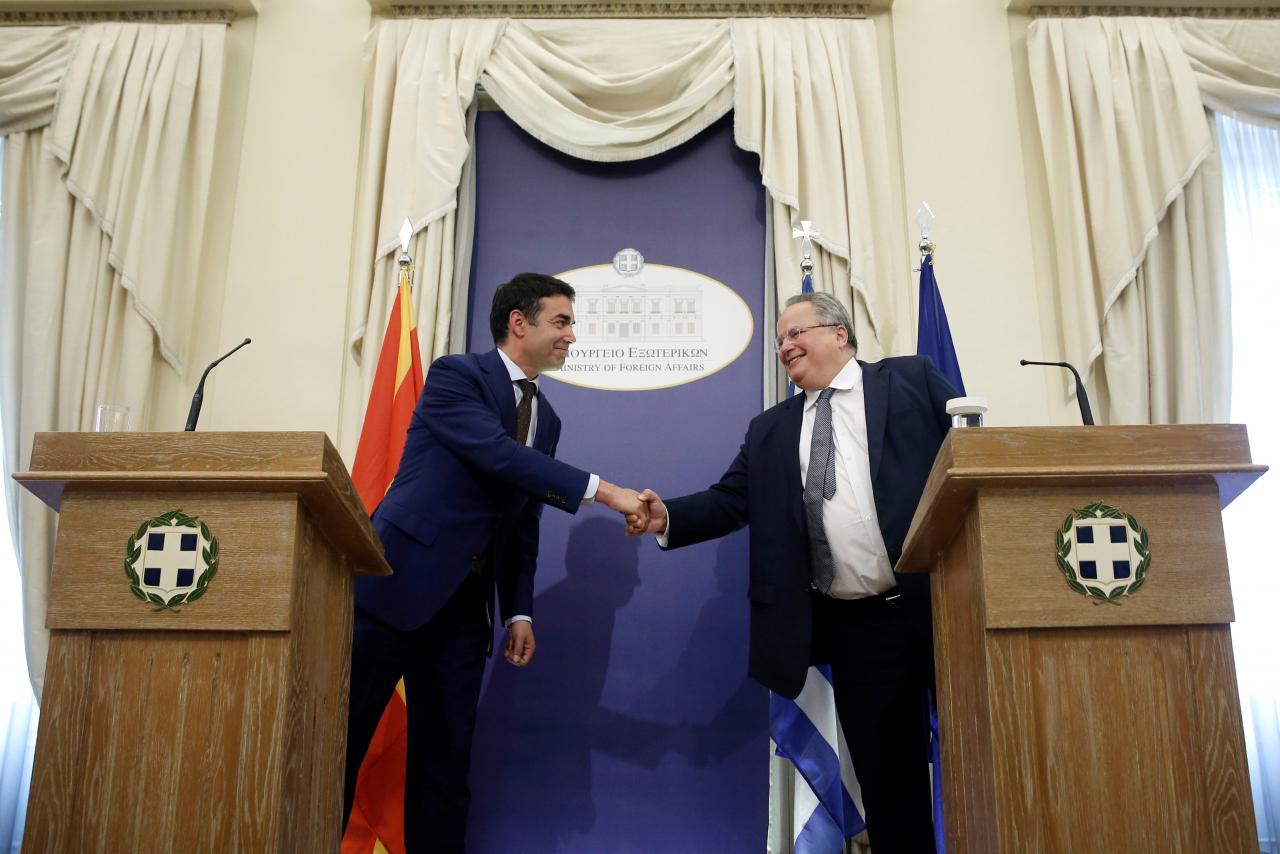 The UK government has dismissed a suggestion by the House of Lords Foreign Affairs Committee that fYROMacedonia's accession to NATO should be supported even without a previous agreement with Greece on the long-standing name issue.
The Western Balkan country has been engaged in talks with the Greek government in order to come up with a mutually agreed name, as the name 'Macedonia' used by the former Yugoslavic republic is not acceptable by Athens.
The Lords' committee had published a report in January on the approach the UK should adopt regarding the Western Balkan countries' ambition for EU and NATO membership.
In its response, the UK government states: "We agree that, providing Bosnia and Herzegovina and Macedonia (sic) meet the requirements for NATO membership, their accession would be a welcome step towards greater stability in the Balkans."
But then it adds that "the Government will continue to support efforts by Athens and Skopje to resolve the Name Issue, which offers Macedonia a route towards NATO membership. Resolution would bring many other significant benefits for Macedonia and Greece."
London also welcomes fYROMacedonia's efforts to improve the independence of state institutions, rule of law and democratic accountability. "The Government encourages Macedonia to continue progress in these fields ahead of any invitation to join NATO," adds the government response, published at the end of March.
In conclusion to the reference to fYROMacedonia, the UK government reiterates its support for the country's Ministry of Defence reform plans and its aspiration to increase defence spending towards the minimum expected of NATO members: "To this end the Government is providing assistance to Macedonia's Ministry of Defence as it undertakes a strategic defence review."
More broadly, the UK Government is acknowledging the Russian influence in the Western Balkans and the need to keep these countries in the sphere of western values. British diplomats point to London holding the next Western Balkans conference within the 'Berlin Process' framework this coming July, as a way of making a strong statement to this end.
The response to the Lords' suggestion reads: "Our commitment to the Euro-Atlantic future of the region can also be seen through our decision to host the Western Balkans Summit in July as part of the Berlin Process, which seeks to support the EU enlargement aspirations of the region. The EU Commission's six new flagship initiatives coincide closely with our own priorities for the London Summit in 2018."… / IBNA