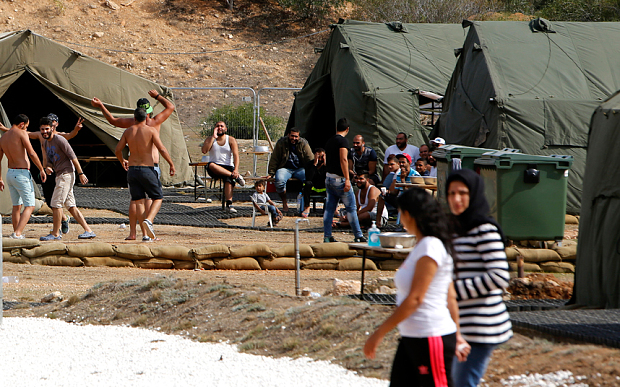 London, April 29, 2016/ Independent Balkan News Agency
By Thanasis Gavos
A London High Court judge has renewed the hopes of six families of refugees currently living in the British Sovereign Base Area of Dhekelia in Cyprus of being granted access to the UK.
Six claimants, heads of the families, were among 75 individuals from Ethiopia, Iran, Sudan and Syria that were washed up on the coast of Cyprus in October 1998 as they were trying to reach Italy on a boat.
In November 2014 the Home Secretary Theresa May refused to admit them to the UK. Claiming that the UK was in breach of its obligations towards people, they launched a High Court challenge.
Mr Justice Foskett said the Secretary's decision should be considered further in the light of his judgement and all relevant up-to-date factors.
The solicitor acting on behalf of the six families said that the UK Government could now avoid further costly legal proceedings by allowing this small group of recognised refugees to resettle in the UK.
"To do so would not create a dangerous precedent or a back-door to the UK, it would simply be a humanitarian response in recognition of the unique circumstances of these families," added Tessa Gregory.
Lead claimant Tag Bashir said: "We hope that with today's judgment we are one step closer to providing our children with a decent future. I was 26 years old when I came to the SBA and for 17 years I have been trying to work and build a life for my family but there is nothing here."
The arrival of 115 new refugees at the shore of the Akrotiri base last October brought to the fore once again the efforts of the Dhekelia base refugees to gain access to the UK.