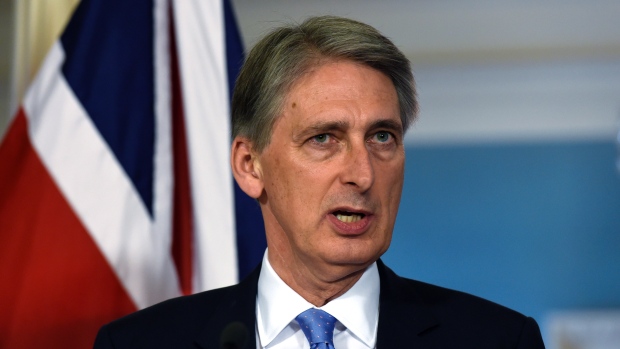 London, October 23, 2015/Independent Balkan News Agency
By Thanasis Gavos
The UK Foreign Secretary Philip Hammond has told the House of Commons that he is "cautiously optimistic" that a settlement to the Cyprus issue may become possible.
The Foreign Office head was discussing foreign policy matters at a questions and answers session. Given the recent optimism surrounding the prospects of the bicommunal talks in Cyprus, the long-standing issue has been featuring regularly at such debates in the British parliament.
The issue was once again raised by the Conservative north London MP David Burrowes, the Parliamentary Group Chairman of the Conservative Friends of Cyprus. He asked the Foreign Secretary, "given the momentum for Turkish accession to the EU", to "confirm that the reunification of Cyprus will be a significant condition."
"Amid all the other challenges, this one is surmountable given the increasing confidence and wider benefits not just for Cyprus but for the wider region," commented Mr Burrowes.
Mr Hammond responded by saying that he visited Cyprus a couple of months ago and that he is committed to going there again next month. He also said that he has been keeping in touch with both the Greek Cypriots and the Turkish Cypriot leader Mustafa Akinci, to whom he spoke a couple of weeks ago.
"I am cautiously optimistic that we are seeing an alignment in Cyprus that may make a settlement possible – I do not want to over-enthuse about this, but many people think we now have a chance, the like of which we have not seen for decades," added the UK Foreign Secretary.
In previous references to the Cyprus issue settlement prospect, Mr Hammond had not minded sounding over-enthused. Observers say that the Foreign Secretary may have felt obliged to tread a more cautious path this time, following public declarations of disagreement by the two sides on crucial issues such as the permanent derogations from the EU acquis that the Turkish side supports to the utter rejection of the Greek Cypriot side.