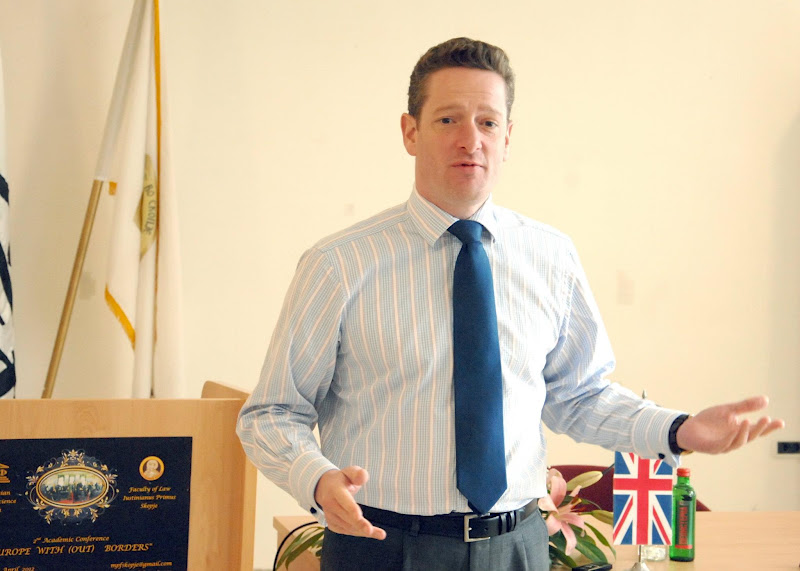 SKOPJE, 28 MARCH 2013
On Thursday, UK Ambassador to Skopje, Christopher Yvon demanded that the second round of elections in fYROM is held in a peaceful fashion, free of nationalist rhetoric.
"We expect peaceful and correct elections, although there are no guarantees about this; we don't know what will happen on April 7. I hope that the elections will be peaceful, as we want to see elections that are in favor of your country, as a candidate country for EU membership," stated Ambassador Yvon.
The British diplomat made the statement before the media after participation at the conference "Improvement of the legal framework of water management" on Thursday in Skopje.
Mr. Yvon said it was important that there be no violence and that nationalist rhetoric is avoided.
"We wish to see less nationalist rhetoric and more discussions on domestic issues such as services for the citizens, issues that bear a great deal of importance for the citizens and their families," Yvon stated.