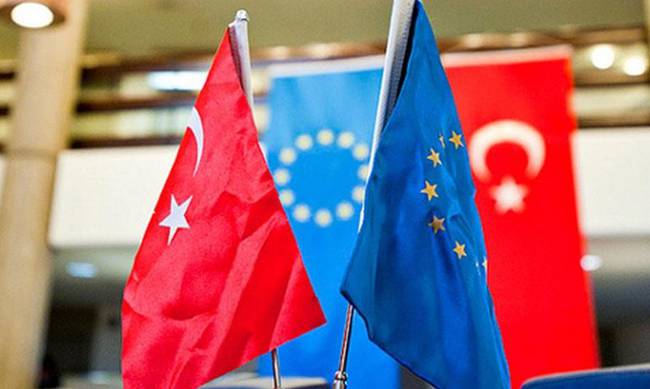 London, March 17, 2016/Independent Balkan News Agency
By Thanasis Gavos
The UK Government recognises that the objections of the Republic of Cyprus over a possible unfreezing of Turkey's EU accession talks chapters, in return for a refugee crisis deal with the EU in Brussels on Friday, are one the main "sticking points" among the "many factors that are in the mix," according to a government official.
"Britain wants to see progress, but it has to be in the right way," the official told IBNA on a question about whether London would support the opening of the chapters without prior implementation of Turkey's obligations towards Cyprus.
The official added that the UK is one of the players in the efforts to secure a settlement of the Cyprus issue: "We have supported and we will keep doing what we can to support the settlement process in Cyprus."
Asked to comment on whether Prime Minister David Cameron is concerned that a rekindling of the discussion about Turkish accession to the EU at this point might have a negative effect on his campaign to convince the British people to reject the 'Brexit' from the EU in June's referendum, the UK official acknowledged that "the prospect of Turkish accession is of interest to the British public."
A poll published over the weekend showed that 50% of the British people do not support Turkey joining the EU, with only 18% in favour.
"The long-standing policy of successive British governments is that we support Turkish accession to the EU. We should keep in mind that each member state effectively has a triple lock that can be used at any time; all countries need to agree to open a chapter, to close a chapter and to finally agree on the accession. There is still a lot of way to go," said the UK Government official, echoing Chancellor Osborne's comment last Sunday that Turkey's accession in "not on the cards any time soon."
Asked by IBNA whether London shares the concerns expressed by the UN and international charities and NGOs about the legality of the massive returns of refugees and migrants from Greece to Turkey, the official noted that the government's position is that the plan can go ahead within the European and international law. "It is important though that we take action on a case by case basis," they added.