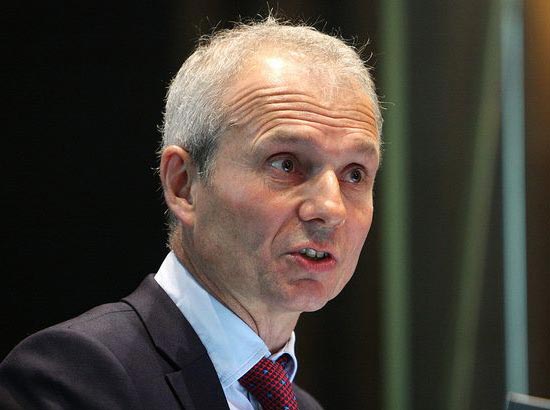 By Kyriacos Kyriacou – Nicosia
British Minister of State for Europe David Lidington arrives Tuesday in Cyprus for a two-day working visit.
Lidington will be received by President of the Republic Nicos Anastasiades. He will also attend a working dinner hosted by the Minister of Foreign Affairs Ioannis Kasoulides.
The agenda of the discussions includes, inter alia, bilateral relations and possible ways for further strengthening the cooperation between Cyprus and the UK, developments in the Cyprus problem, matters related to energy, developments in the region of the Eastern Mediterranean with particular emphasis on Syria and Iraq, as well as other European issues of mutual interest.
In the context of the visit of the British Minister, Kasoulides and Lidington will visit the British ship "HMS Defender", which is docked at Limassol Port. The British ship, which is in on its way back to the UK, has participated in the efforts of the International Coalition against the Islamic State.
According to the British High Commission in Nicosia, during the visit, the British official will give a key note speech on EU Reform to members of the business community where he will discuss the need for changes in the EU to stimulate growth, create a better business environment and increase competitiveness.
Speaking ahead of the visit, British High Commissioner, Ric Todd, said "it is a real sign of the strength of our bilateral relationship that Mr Lidington is once again returning to Cyprus".
He said the Minister will reaffirm the UK`s strong commitment to support efforts by both communities reach a comprehensive settlement, noting that "much has happened since his last visit and I know that he will be interested to see and hear first-hand both about our bilateral relationship and how we continue to work together on a range of security, foreign policy and regional issues".
Todd also said there will be "important discussions on the future of Europe. Reform of the EU is in the interest of all member states and this is a subject on which the UK and Cyprus share many similar goals and we are keen to work together".
Turkey, whose troops occupy Cyprus` northern part since they invaded in 1974, does not recognise the Republic of Cyprus.
Cyprus President Nicos Anastasiades decided to suspend his participation in the UN backed negotiations for a solution of the Cyprus problem, after Turkish seismic exploration vessel Barbaros entered last month Cyprus` Exclusive Economic Zone a few days after Turkey had issued an illegal maritime order (NAVTEX) for the area.