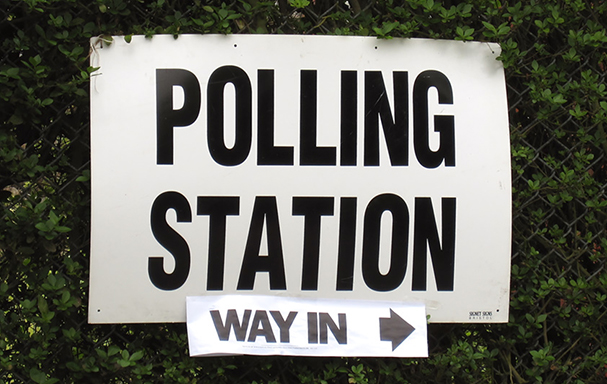 The National Federation of Cypriots in the UK has urged the Cypriot community to vote in this Thursday's general election.
Federation President Christos Karaolis said: "The community must make its voice heard on the 8th of June by going out to vote for those candidates who have demonstrated their support for Cyprus.
"Indeed, in light of the recent terror attacks in Manchester and London, it is all the more important that we send a clear signal to those who seek to threaten our democracy and way of life that they will not succeed.
"Voting will only take a few minutes of your day and it is the only way that your voice, and our community's voice will be heard."
The Federation notes that there are a number of candidates standing for election who are supporters of Cyprus and the UK Cypriot community.
"These candidates have actively shown that they support a free, united Cyprus based upon a just and viable solution to the Cyprus issue; asked questions and spoken about Cyprus in Parliament; attended and supported our events; and have campaigned against the Turkish occupation. A number of these candidates have also signed the Federation's Cyprus Pledge Card. It is crucial that the Cypriot community goes out and votes. Our vote is our voice!" the Federation has said.
During this election campaign, the Federation has been inviting candidates to sign a Cyprus Pledge Card to raise the profile of the Cyprus issue. More than 35 have signed it so far.
Below is a complete list of candidates who have signed and stated their support for a solution in Cyprus based on the six points expressed in the Cyprus Pledge Card.
Standing for re-election:
Birmingham Hall Green | Roger Godsiff
Birmingham Perry Barr | Khalid Mahmood
Birmingham Erdington | Jack Dromey
Bolton North East | Sir David Crausby
Caerphilly | Wayne David
Cardiff North | Craig Williams
Chipping Barnet | Theresa Villers
Doncaster Central | Rosie Winterton
Edmonton | Kate Osamor
Enfield North | Joan Ryan
Finchley & Golders Green | Mike Freer
Hammersmith | Andy Slaughter
Harrow East | Bob Blackman
Hornsey & Wood Green | Catherine West
Ilford South | Mike Gapes
Jarrow | Stephen Hepburn
Leeds North East | Fabian Hamilton
Livingston | Hannah Bardell
Mansfield | Sir Alan Meale
Mitcham and Morden | Siobhain McDonagh
North Norfolk | Norman Lamb
North Thanet | Sir Roger Gale
Poplar and Limehouse | Jim Fitzpatrick
Solihull | Julian Knight
Tottenham | David Lammy
Wansbeck | Ian Lavery
Enfield Southgate | David Burrowes
Sent the Federation a letter demonstrating his support for the commitments in the Cyprus Pledge Card.
Also standing for election:
Brent Central | Anton Georgiou
Bermondsey & Old Southwark | Sir Simon Hughes
Carshalton & Wallington | Emine Ibrahim
Cheadle | Mark Hunter
Chipping Barnet | Emma Whysall
Enfield Southgate | Bambos Charalambous
Finchley & Golders Green | Jeremy Newmark
Hendon | Mike Katz
Islington South & Finsbury | Jason Charalambous
Enfield North | Nick De Bois
Sent the Federation a letter demonstrating his support for the commitments in the Cyprus Pledge Card./IBNA