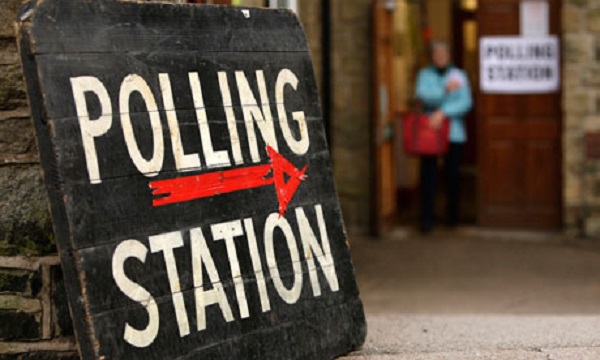 London, April 28, 2015/ Independent Balkan News Agency
By Thanasis Gavos
The teams behind the election campaigns of the British parties are working in overdrive as May 7th and the most tightly contested General Election for at least a generation in the UK comes closer.
But this is a busy period for the leadership of the organised Cypriot diaspora in the UK as well, and the various community groups promoting their more specific interests along with the big national issue. These people represent an estimated 300,00 strong community with most of its members eligible to vote and keen to push their candidates of choice all the way to the House of Parliament. The big ask is to convince their compatriots to cast their vote and to support the candidate MPs that are considered friends of Cyprus in any way they can.
The Cypriots supporting the Conservative Party are extremely well organised. In north London where the majority of Cypriots live there are five incumbent Tory MPs. Some of them are almost certain to return to their Parliament seat, others will have to work harder.
A number of UK Cypriot community leaders in a number of occasions over the last few months have urged their compatriots to vote and to vote strategically, with Cyprus on their mind. For the Conservatives' supporters the inclusion in the party's manifesto of a reference to the determination to keep supporting Cypriots in their quest of a peaceful solution to the Cyprus problem will have given them a credibility boost.
On the other hand, the Labour Party also has a strong argument in claiming the Cypriot vote; at least two arguments actually. The two Greek Cypriot candidates participating in this year's election contest their seats on behalf of Ed Miliband's party.
Bambos Charalambous faces a tough task in attempting to dethrone David Burrowes, one of the most consistent friends of Cyprus.
And then there is Suzy Stride, contesting an Essex seat where not many Cypriots are voting. Still, says the 33 year old candidate, she holds Cyprus dear in her heart and high in her priorities agenda: "I am clearly very passionate about helping to bring resolution to the Cypriot issue. The fact that Nicosia remains the last divided capital city in the world, that Famagusta remains a ghost town and many people including my family lost land and homes and friends due to the illegal occupation of northern Cyprus motivates me. There is lots of hurt and sadness, but change is possible as is resolution and I will like to be involved in this."
British Cypriots felt encouraged after Mustapha Akinci's 'election' win; multiple wins by fellow UK Cypriot or other friendly candidates on May 7th would bolster their hopes for pressure on Turkey even further.